Arcadia was officially established in 1979 by the father and son team of Wayne and Casey Journigan. Wayne had been an independent furniture sales representative for 30 years before he was joined by Casey in 1974, who had just earned his degree in Business from USC.
In 1977, they added a small local office furniture manufacturer to their package and while they were successful at selling the line, the manufacturer was undercapitalized and unable to pay their commissions. After more than six months, they were offered a chance to simply buy-out the company, to which they did. They named the new company Arcadia, after the city in California where Wayne raised his family, and ran it while also maintaining their independent rep agency.
Drawing from their experience as sales representatives, they established a precedent which would define the company from that point on: putting the customer's needs above all else. By consistently focusing on those needs and selling solutions rather than just product, Arcadia was able to achieve success early-on and earn a loyal following.
In 1981, they brought on Chris Burgess, brother-in-law to Casey, as a business partner and co-owner. His education and prior experience in public accounting made him ideally suited to manage internal operations – from Finance and Administration to Customer Service and Manufacturing.
Four years later, Tom Valdes was hired to oversee the manufacturing plant. Valdes' engineering background, combined with his firm knowledge of metalworking, sourcing and production expertise, allowed the company to expand its product offering and manufacturing capabilities.
As the company continued to grow, the decision was made in 1987 to dissolve the rep firm and concentrate exclusively on the manufacturing business. With success achieved at the local level and in larger cities throughout the Midwest, the company was ready to expand even further and in 1990, independent rep firms were hired across the country to provide national representation. At the same time, the company began working with outside product designers that helped elevate the company's status among the design community.
Up to this point, the company was operating out of three buildings, totaling approximately 65,000 square feet in Gardena, CA. The time had come to move to a larger facility and in 1996, it relocated to La Palma, CA.
The next significant milestone came in 1999 when a new division of Arcadia, Encore Seating, was launched. Answering the need for options-oriented task seating at a great value, Encore, with Arcadia's well-established expertise in manufacturing, raised the benchmark in design, comfort and flexibility to become a leader in its own right for this category. The brand has since evolved, with a broader product mix, offering contemporary designs at moderate prices to appeal to a wide audience.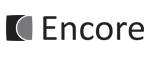 Arcadia rebranded itself in 2003, with a new logo and corporate identity system that better reflected the personality and design direction of the company. That same year, the company opened a permanent showroom in Chicago's Merchandise Mart to showcase its growing number of annual product introductions.

The next decade and beyond brought steady growth, and thanks to ongoing collaborations with award-winning independent product designers, Arcadia continued to make a name for itself with innovative designs, manufacturing flexibility and a strong focus on providing value beyond furniture. From a 4-man operation in 1979, starting in a 10,000 square foot building in Gardena, Arcadia has now grown to over 400 employees, occupying 250,000 square feet of combined building space in and around La Palma, CA. Some notable customers over the years include St. Joseph's Health Systems, Bank of America, USC, ExxonMobil, GE Capital, National Geographic, Camp Pendleton Marine Corps Base, Google, T-Mobile and various Marriott Hotel locations. Such growth couldn't be accomplished without a strong team in place and the company is quick to recognize the skills, experience and loyalty of all its employees, suppliers and independent sales representatives. Approximately one-third of its personnel have been with the company 10 or more years, of which nearly 10% are 20+ year veterans. And, many of the vendor and sales rep relationships that started in the company's infancy are still going strong today.
Arcadia also strives to be an actively engaged member of the community, not only within the local surroundings in which it operates, but on a nationwide level to help support causes for the greater good. Charities are selected based on the passion and personal involvement of its employees and business partners, for which they are pleased to contribute time, talent and financial support. These include Common Thread for the Cure (unites the furnishings industry in the battle against breast cancer), Make-A-Wish Orange County Chapter, Alzheimer's Foundation of America and Orangewood Children's Foundation, among others.
More milestones await, and as Arcadia continues to evolve, the company's focus is still the same as it was in 1979 – focusing on the needs of its customers and serving them well into the future.