TOOtheLOUNGE
Offering roomy seated comfort, a generous-sized table, convenient storage and power connectivity, TOOtheLOUNGE invites you to take a break for short term stays, or settle in for the long haul. Accommodating single users, but with the flexibility to be multiplied or configured with other models to create higher capacity groupings, units can be positioned throughout open spaces to serve any number of purposes. And with the option to add panels to create more private enclosures, productivity has never been easier to come by.
Licensed from TOOtheZOO
TOOtheLOUNGE 09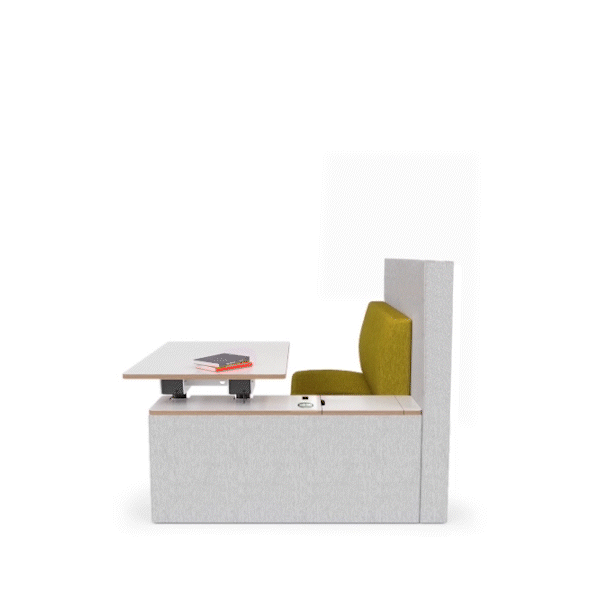 TOOtheLOUNGE 10
TOOtheLOUNGE 11
TOOtheLOUNGE 12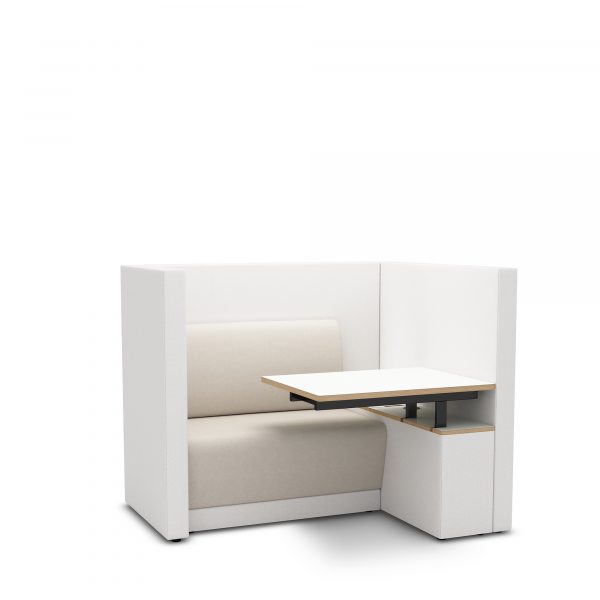 TOOtheLOUNGE 13
TOOtheLOUNGE 14
TOOtheLOUNGE 15
TOOtheLOUNGE 16
TOOtheLOUNGE 17
TOOtheLOUNGE 18
TOOtheLOUNGE 19
TOOtheLOUNGE 20
TOOtheLOUNGE 21
TOOtheLOUNGE 22
TOOtheLOUNGE 23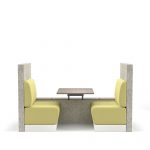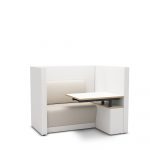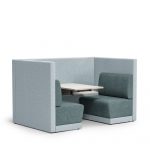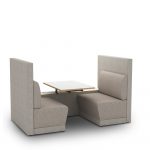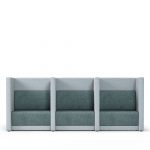 Available in 36″, 41″, 60″ and 72″ widths, with 49″ H upholstered back panel.
Table and cubby with integrated storage and power unit offered on 36″ and 41″ wide models.
Two-seat booth model also available and features table, cubby and two power units as standard.
Table features forward and backward travel to accommodate individual seated preferences.
Height adjustable table with electric mechanism and touch controls also available.
Table and cubby top surface available in white oak veneer, as well as laminate selections.
Cubby features integrated storage with convenient flip-top and notched finger pull for easy access.
4¼" H plinth base offered fully upholstered or in white oak veneer and laminate selections.
Additional upholstered privacy panels available in 31″ and 50″ widths as well as a booth option for creating
more enclosed spaces.
Various side mount and front mount power units available for staying charged and connected.
Maximum weight capacity is 350 lbs. per seat.

SCS Indoor Advantage Gold certified.

Starting COM list price: $2,602.
Exact Sciences