TOOaPICNIC Benches
Find your happy place with TOOaPICNIC. Featuring two and three-seat options as well as a bench booth model with a clever A-frame wood leg design that pairs perfectly with its lounge counterparts, TOOaPICNIC adds just the right amount of lightness and fun wherever it goes.
Licensed from TOOtheZOO
TOOaPICNIC Benches 03
TOOaPICNIC Benches 04
TOOaPICNIC Benches 05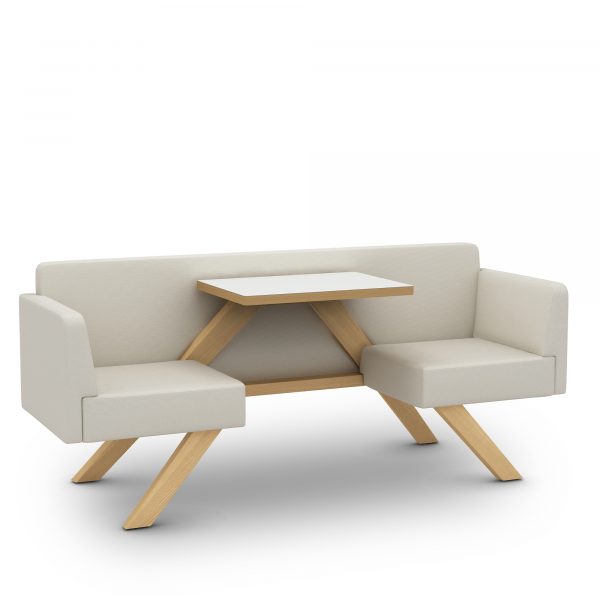 TOOaPICNIC Benches 06
TOOaPICNIC Benches 07
60″ W and 72″ W benches as well as two-seat bench booths.
Integrated table standard on all two-seat bench booth models.
Table top surface options include ash veneer or laminate, with exposed plywood edge.
Legs offered in solid ash in all standard and custom finishes.
Various power units available, including a table-mount option on booth models.
Maximum weight capacity is 700 lbs. for 60″ W and 72″ W benches.
Accompanying lounge seating also offered.

SCS Indoor Advantage Gold certified.

Starting COM list price: $1,830.
Financial Company
Financial Company