TOOaPICNIC
Connect with others or find time alone with TOOaPICNIC, a modern collection of single and two-person lounge options so alluring, you can't help but take a seat. Low and high back panels provide as much or as little privacy as needed, and double occupancy styles include an integrated table that blends seamlessly into the base to give the series its signature look. Perfect for touch-down sessions, one-on-one visits or as a work pod for focused activities, every occasion feels like a field day with TOOaPICNIC.
Licensed from TOOtheZOO
TOOaPICNIC 05
TOOaPICNIC 06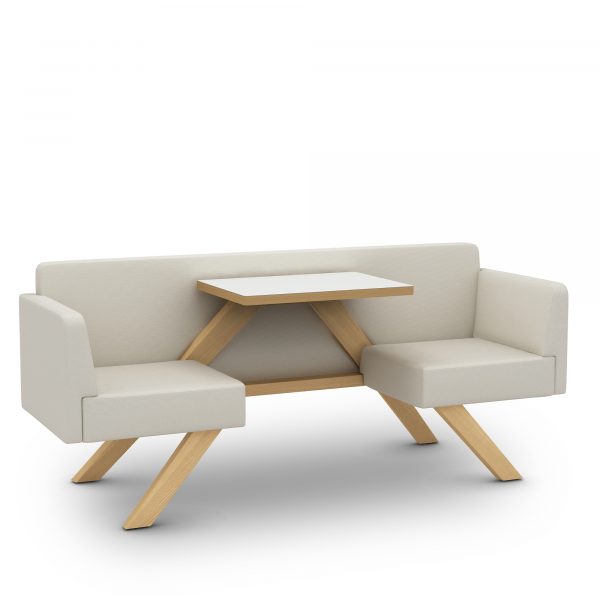 TOOaPICNIC 07
TOOaPICNIC 08
TOOaPICNIC 09
TOOaPICNIC 10
TOOaPICNIC 11
TOOaPICNIC 12
TOOaPICNIC 13
TOOaPICNIC 14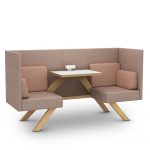 Two-seat bench booths, two-seat lounge booths and single lounge models available with varying back and side panel options.
Two-seat lounge booths feature back and arm cushions that may be interchanged to facilitate alternate directional seating.
Integrated table standard on all two-seat models.
Table top surface options include ash veneer or laminate, with exposed plywood edge.
Legs offered in solid ash in all standard and custom finishes.
Various power units available, including a table-mount option, for staying charged and connected.
60″ W and 72″ W benches also offered.
Maximum weight capacity is 350 lbs. per seat for 2-seat models, 350 lbs. for single lounge models and 700 lbs. for 60″ W and 72″ W benches.

SCS Indoor Advantage Gold certified.

Starting COM list price: $2,808.
Financial Company
Finance Company