WorkSmith Easel
Designed by Rainlight
Comprised of objects that are in absolute service to the task, WorkSmith also includes mobile markerboards and tackboards that are offered in both landscape and portrait styles, providing the ideal backdrop for brainstorming and presenting visual concepts, dividing spaces and more.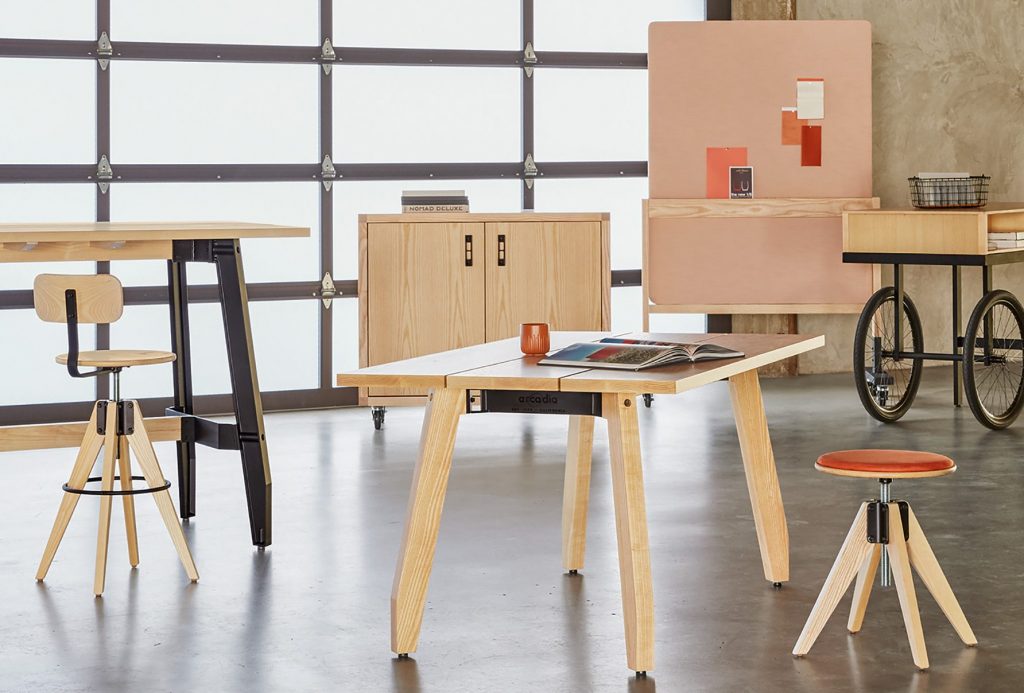 WorkSmith Easel 05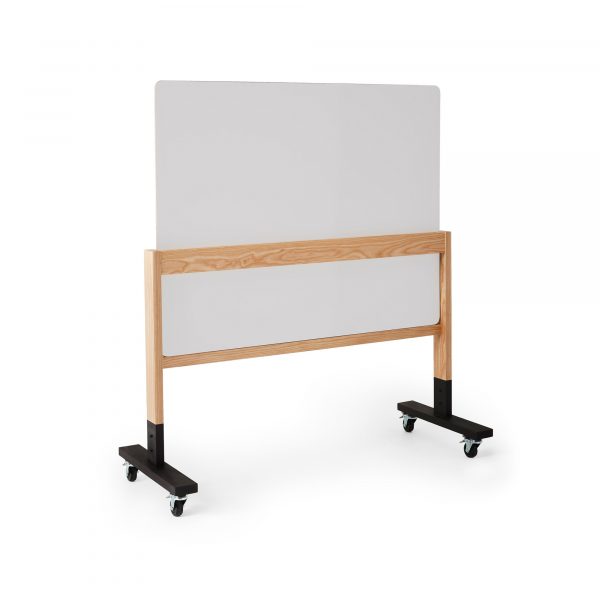 WorkSmith Easel 06
WorkSmith Easel 07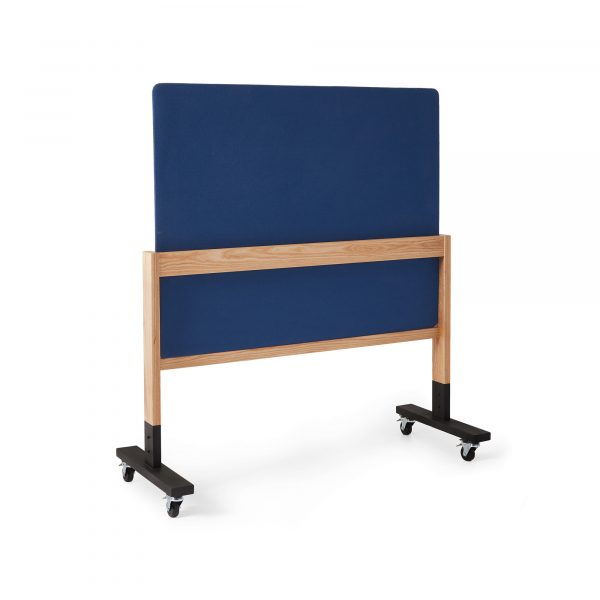 WorkSmith Easel 08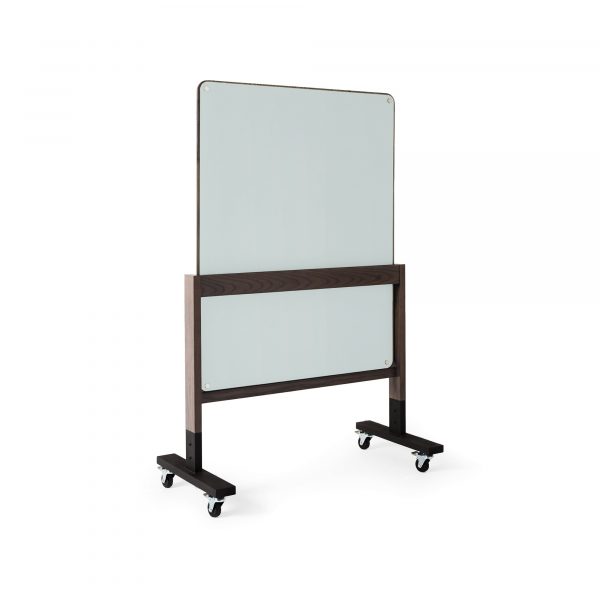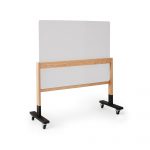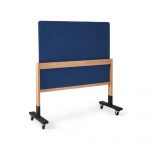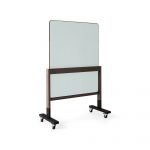 Vertical and horizontal positioning available.
Vertical easel overall dimensions: 53″ W x 25 1/2″ D x 80″ H, with 47″ wide surface area.
Horizontal easel overall dimensions: 65 1/2″ W x 25 1/2″ D 72″ H, with 60″ wide surface area.
Wood frame manufactured in ash wood species, and features integrated channel for storing markers, pushpins, magnets and similar accessories.
All standard and custom wood finishes available.
Material options include whiteboard, upholstered with tackable surface or magnetic glass, in any combination.
Magnetic glass is back-painted white and may be used as a writable surface with dry-erase markers.
Metal base features textured black finish and four locking casters.
Starting list price = $4,359.
Over the past 2 decades, Rainlight has focused on corporate, healthcare, educational and residential furniture. Collaborations with a broad range of furniture clients, from large multifaceted corporations to small family-owned businesses, their experience spans highly developmental ergonomic task seating to more fashion driven soft seating products. They take pride in solving problems, understanding their clients and providing the best possible solution for their needs.
Additional works by Rainlight