Co-op Meeting Spaces
Designed by Qdesign
Taking its cue from the shared society of today, Co-op is all about bringing people together. Designed to function equally well in existing or new spaces, these open to semi-private meeting enclaves can be positioned anywhere and require no elaborate construction to create a custom built-in feel. Supremely comfortable and exceptionally versatile, Co-op is the essential collective for communicating, working and inspiring one another to achieve more.
Co-op Meeting Spaces 11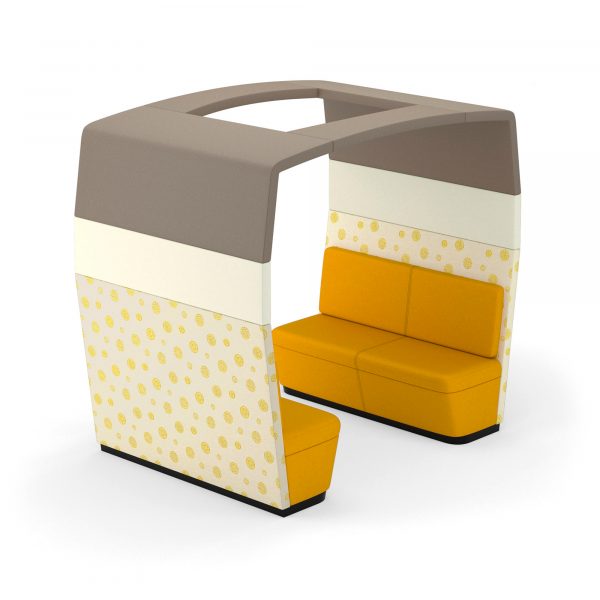 Co-op Meeting Spaces 12
Co-op Meeting Spaces 13
Co-op Meeting Spaces 14
Co-op Meeting Spaces 15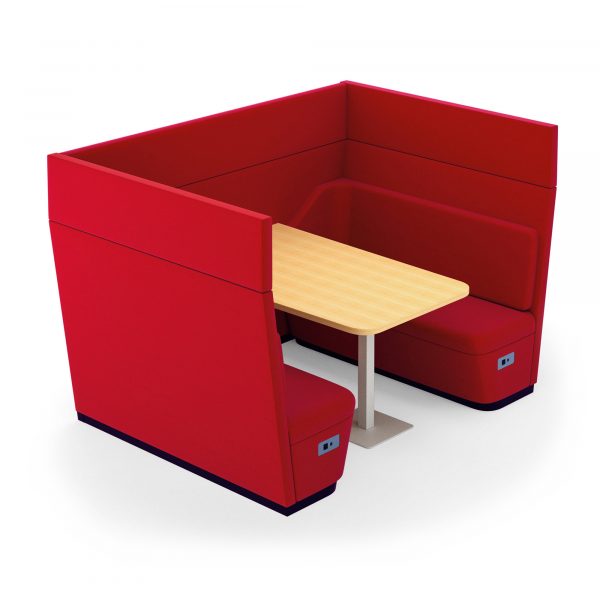 Co-op Meeting Spaces 16
Co-op Meeting Spaces 17
Co-op Meeting Spaces 18
Co-op Meeting Spaces 19
Co-op Meeting Spaces 20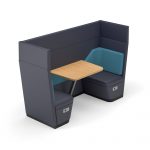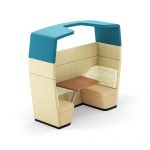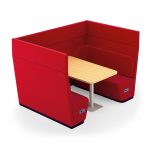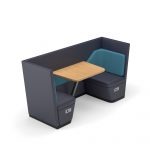 Collection includes public and private seating models – with and without canopy.
Stand-alone, wall-mount and single units available in addition to select back-to-back models.
Public versions stand 43-1/2″ tall, private at 56-3/4″ high and private with canopy at 88-1/2″ high.
Canopy available with or without overhead cut-out detail.
Accent tier on select models available upholstered, or with veneer or laminate finish.
Integrated tables featured on select models, in multiple sizes and heights as applicable.
Metal post for tables offered in standard and premium finish selections.
All units feature 2″ high black plinth base.
Optional accessories include cantilever table, shelf, storage cubby, power units and overhead LED light fixture.
Accent tier, tables and shelf offered in maple, walnut and white oak wood veneer in addition to laminate selections.

SCS Indoor Advantage Gold certified.

Accompanying meeting tables also offered.
Starting COM list price = $3,219.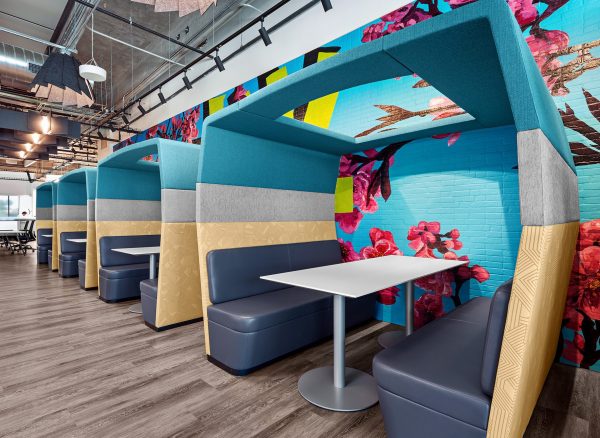 PFChang's Offices
University of NC Charlotte
Zovio Headquarters
Virginia Commonwealth University, Gladding Residence Center
Tech Office
Kamehameha School Hawaii Learning Center
Creighton University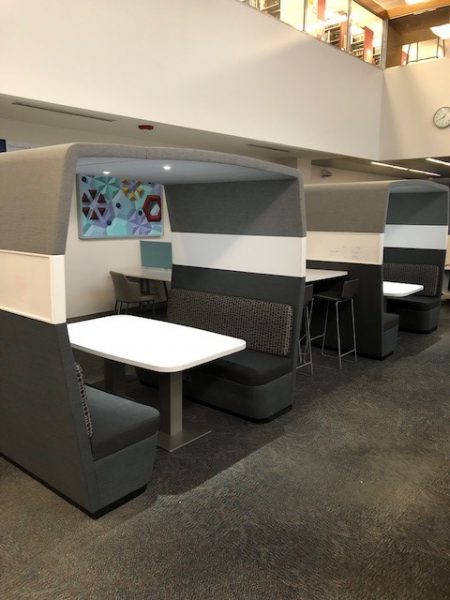 Creighton University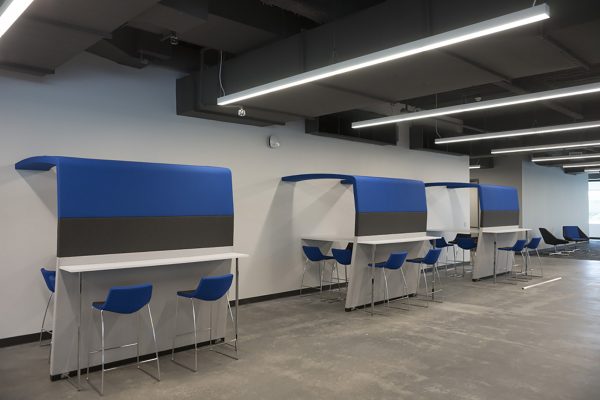 Dealertrack
Federal Home Loan Bank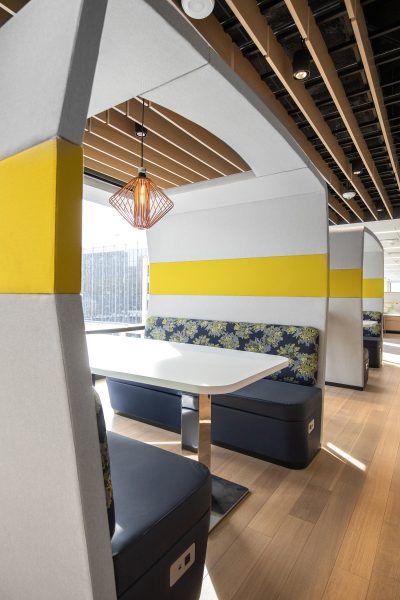 Federal Home Loan Bank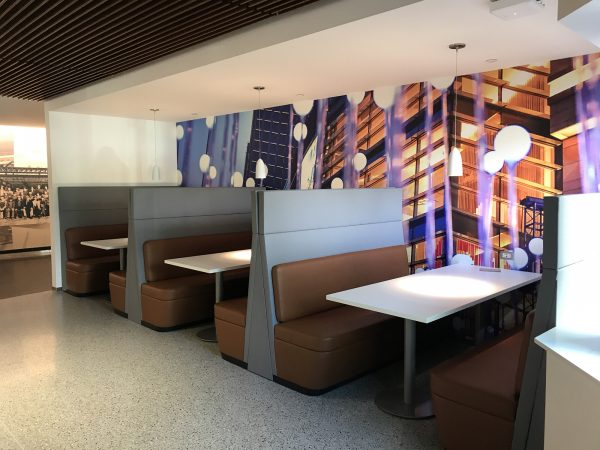 Taubman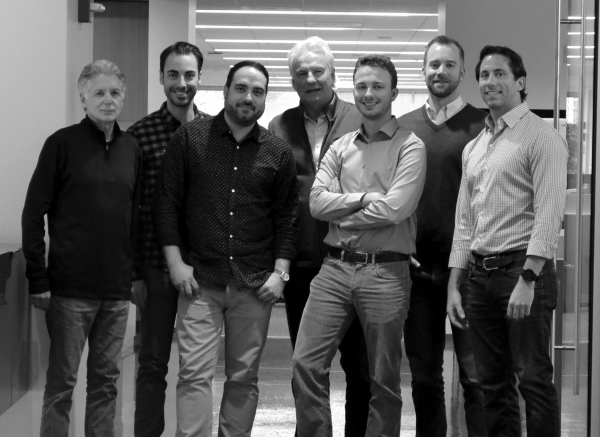 A full-service design and consulting firm based in Chicago, qdesign seeks to engage not only the talents of individuals, but to tap the greater potential achieved through group collaboration. Their creative efforts have resulted in award-winning designs ranging from conference tables to casegoods, lounge seating and guest chairs.
Additional works by Qdesign