Co-op Single Work Module
Designed by Qdesign
Accompanying the Co-op Meeting Spaces collection, these individual work modules offer a personal zone to counterbalance group-activity, shared areas and deliver a stand-alone solution for today's adaptable spaces. Featuring a wealth of options to ensure all comforts are met, the Co-op Single provides the ultimate place where time can be well spent.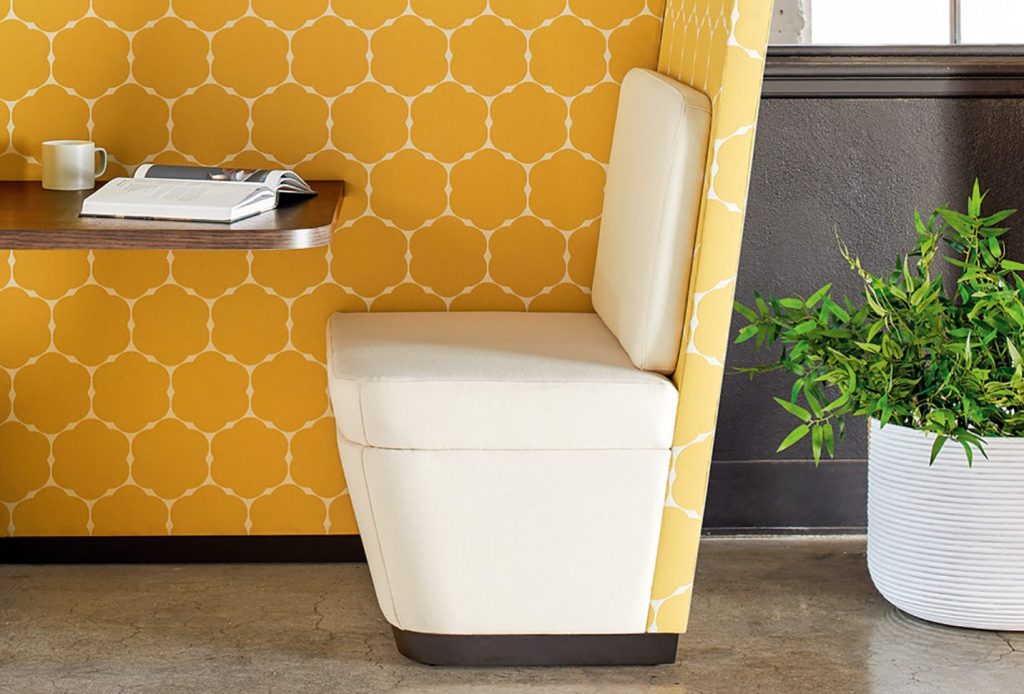 Co-op Single Work Module 05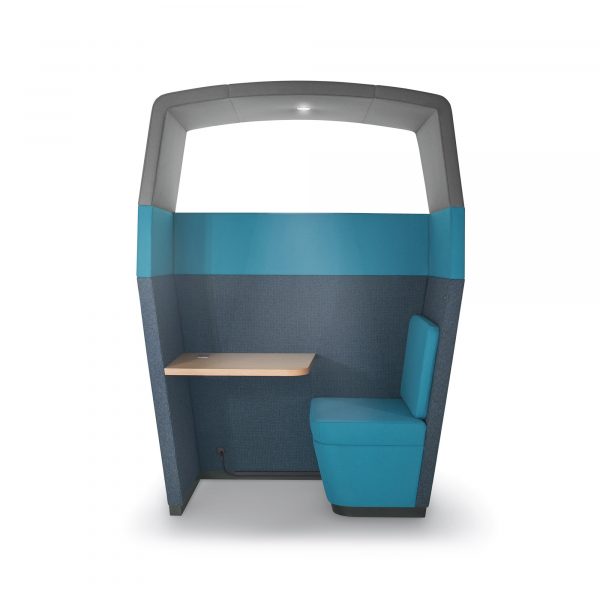 Co-op Single Work Module 06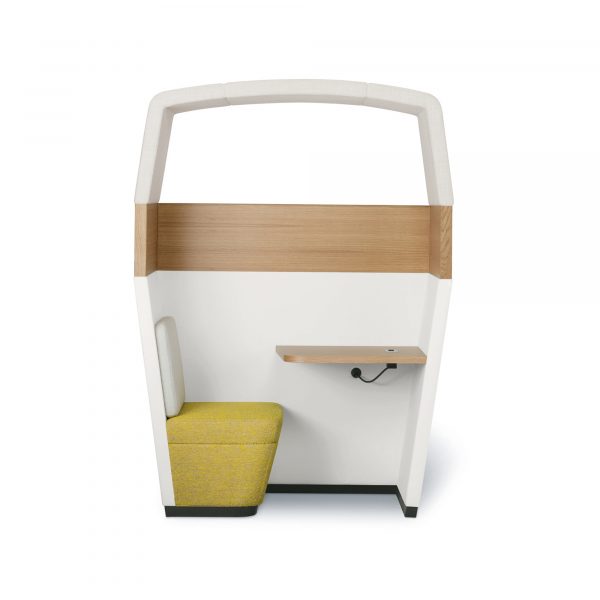 Co-op Single Work Module 07
Co-op Single Work Module 08
Co-op Single Work Module 09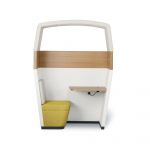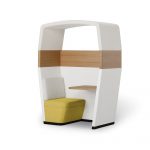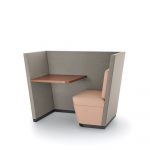 Collection includes public free-standing, private free-standing and private free-standing with full canopy models.
Accent tier panel available in upholstery, veneer or laminate material.
Modules standard with 27″ high integrated table.
Integrated table available in maple, walnut and white oak veneer, as well as laminate selections.
Overhead recessed LED swivel light, with touch-controlled power button, available on full canopy models.
Power units available on front and side of seating units and on tables.

SCS Indoor Advantage Gold certified.

Accompanying multi-seating models and meeting tables also offered.
Starting COM list price = $4,962.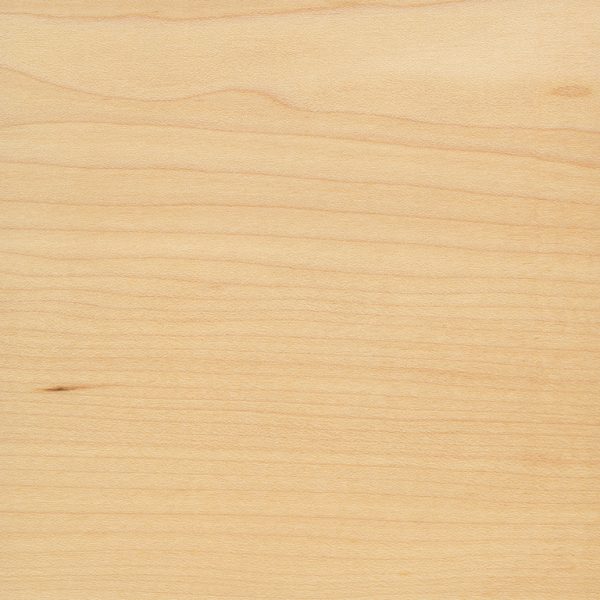 10 Natural Maple
11 Natural Beech on Maple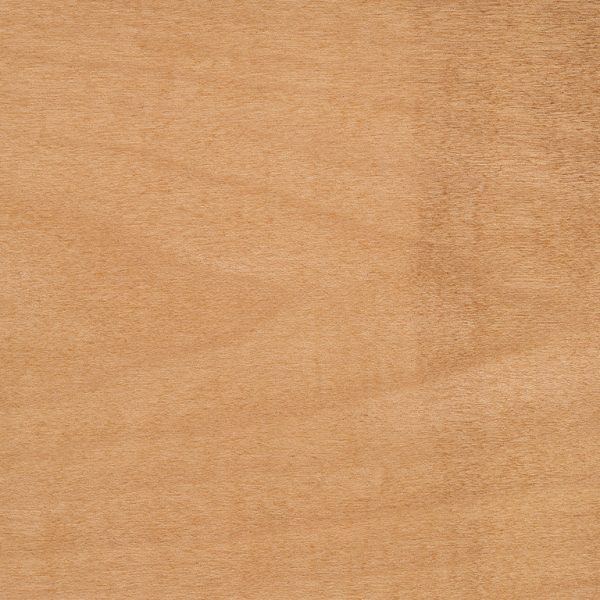 21 Caramel Maple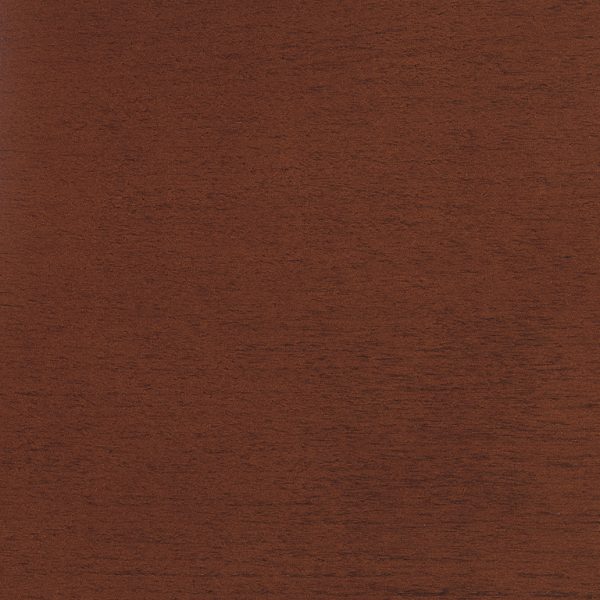 31 Cinnamon Maple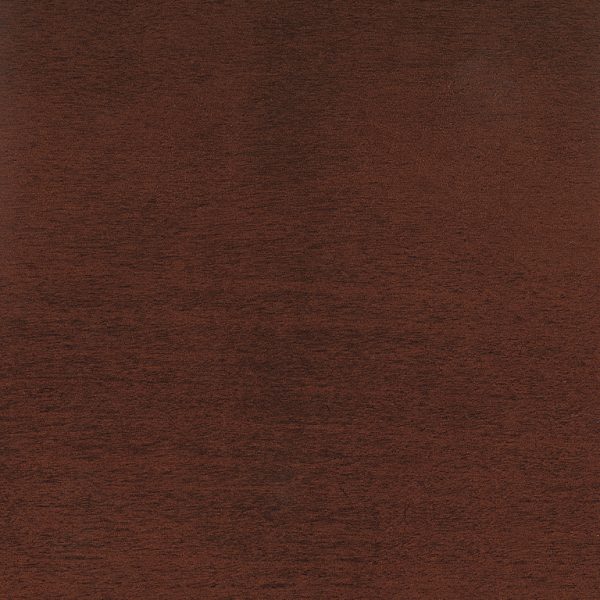 36 Bourbon Maple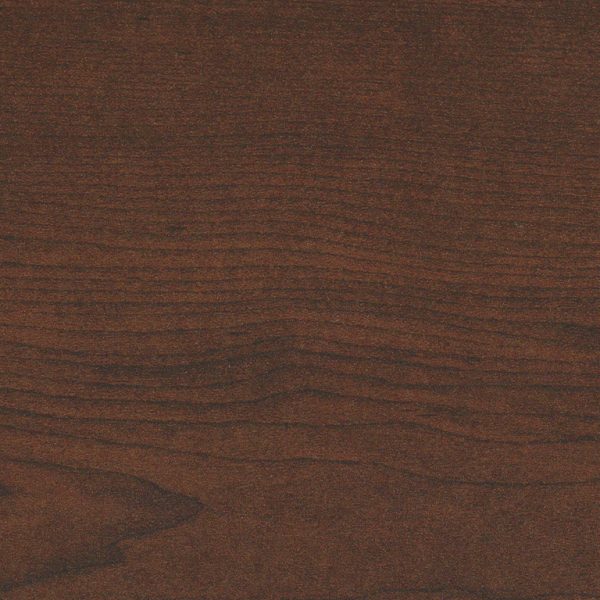 115 Maple Cocoa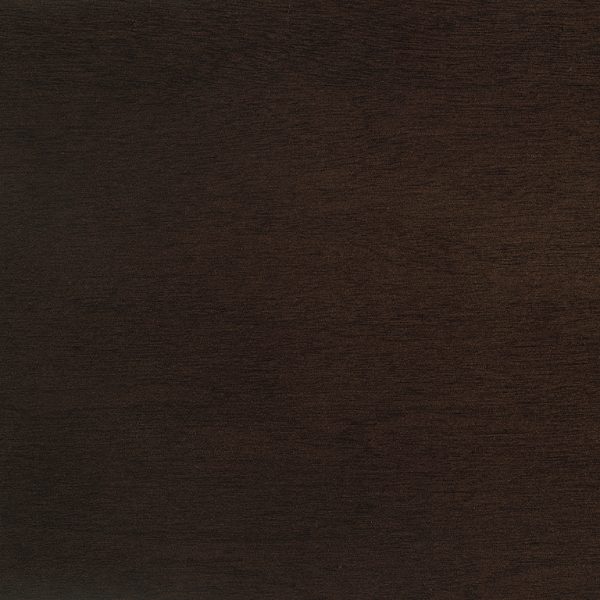 71 Kona Maple
26 Ebony Maple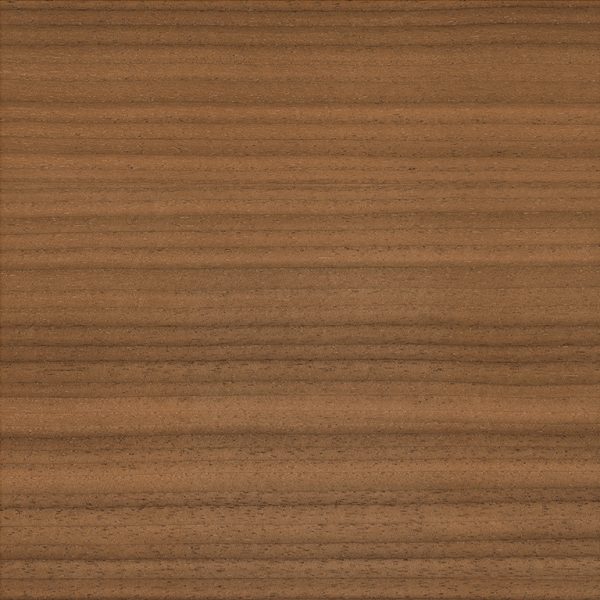 29 Natural Walnut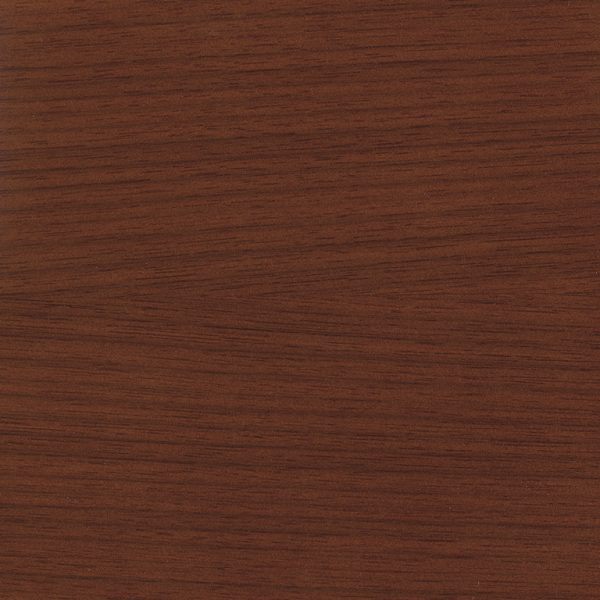 30 Cinnamon Walnut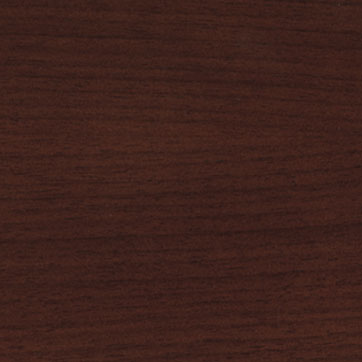 35 Bourbon Walnut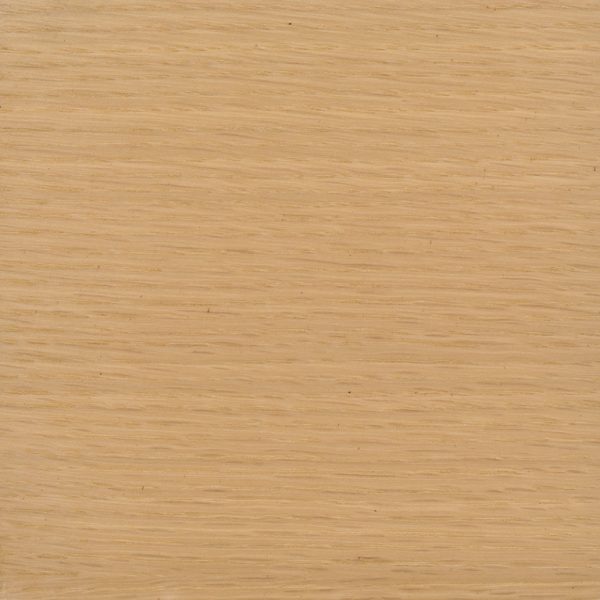 14 Natural White Oak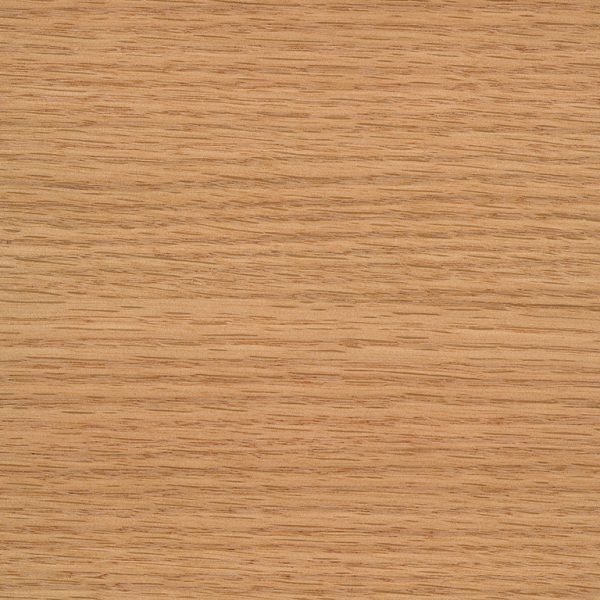 20 Caramel Oak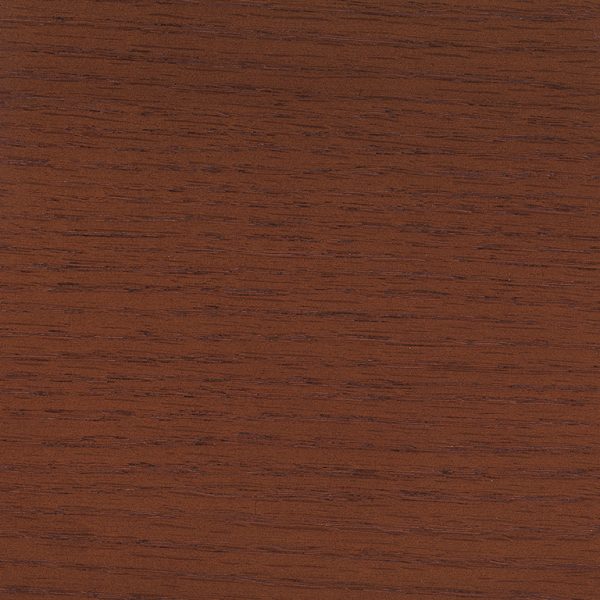 32 Cinnamon Oak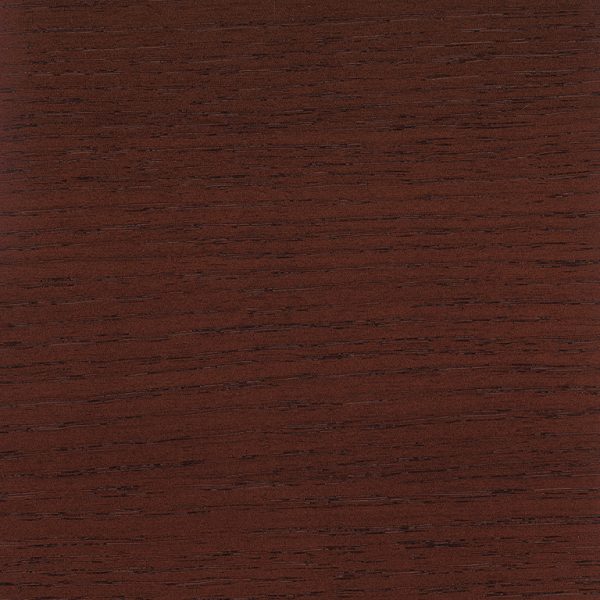 37 Bourbon Oak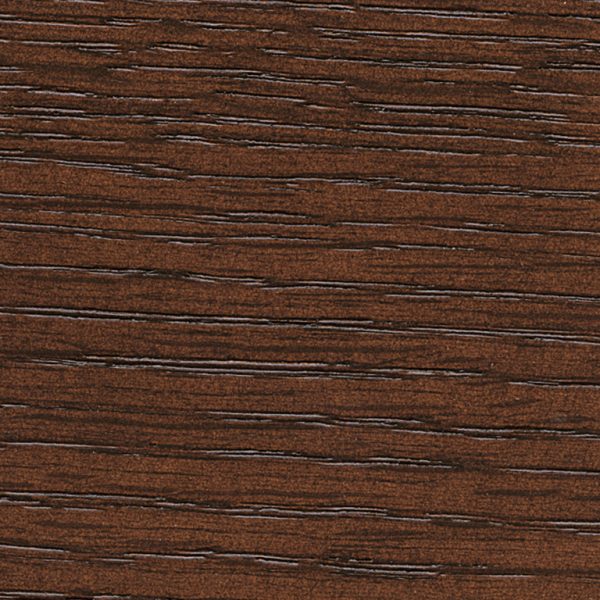 123 Cocoa Oak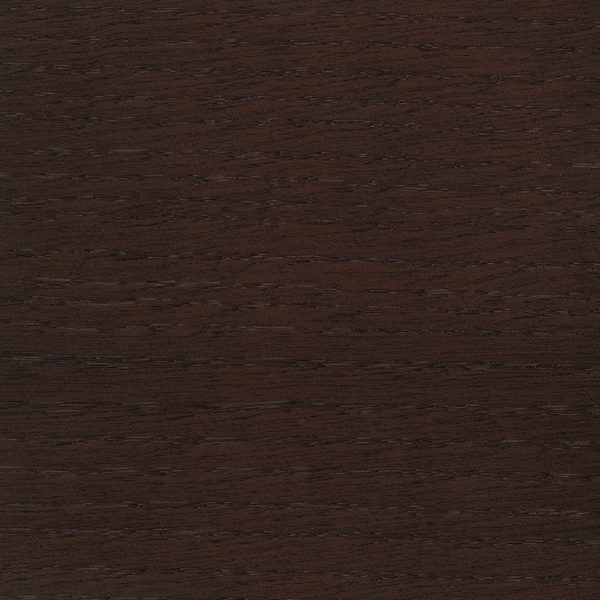 70 Kona Oak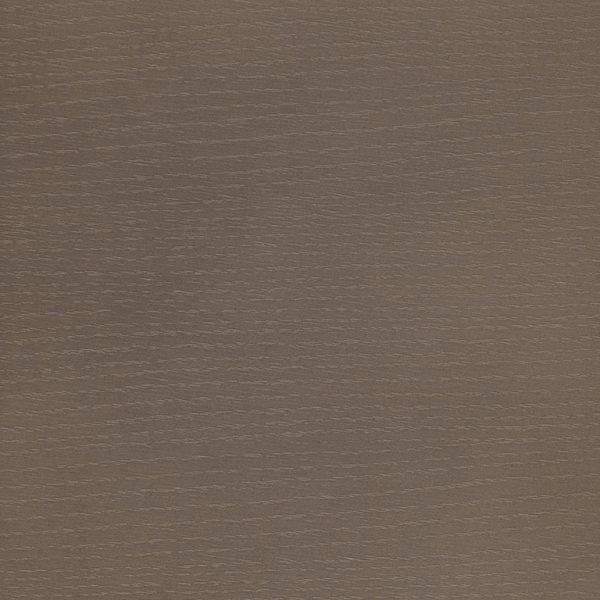 19 Smoky Umber White Oak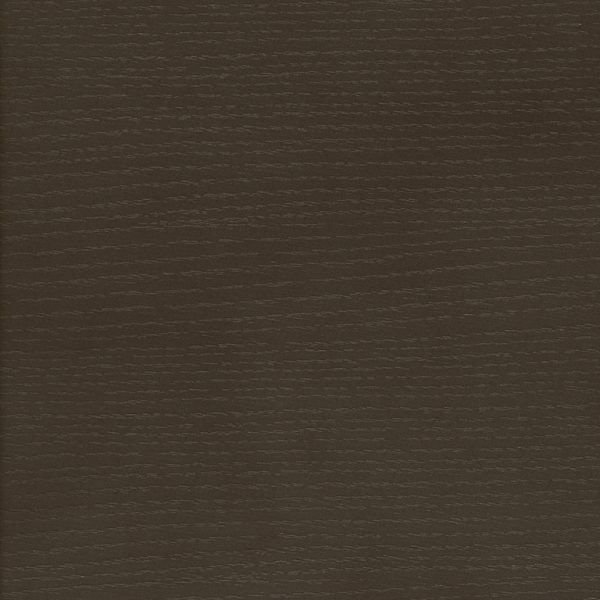 18 Slate Grey White Oak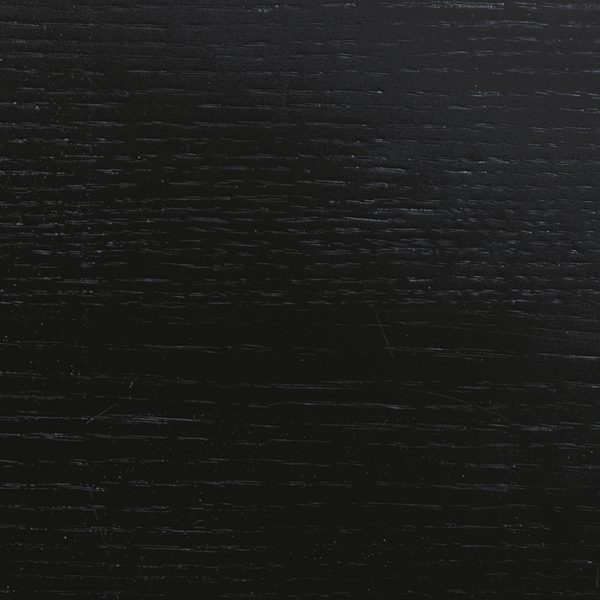 25 Ebony Oak

Laminate - Brite White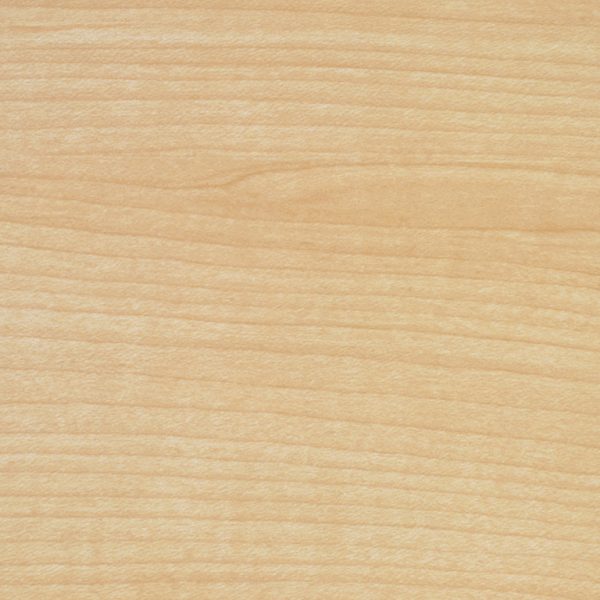 Laminate - Clear Maple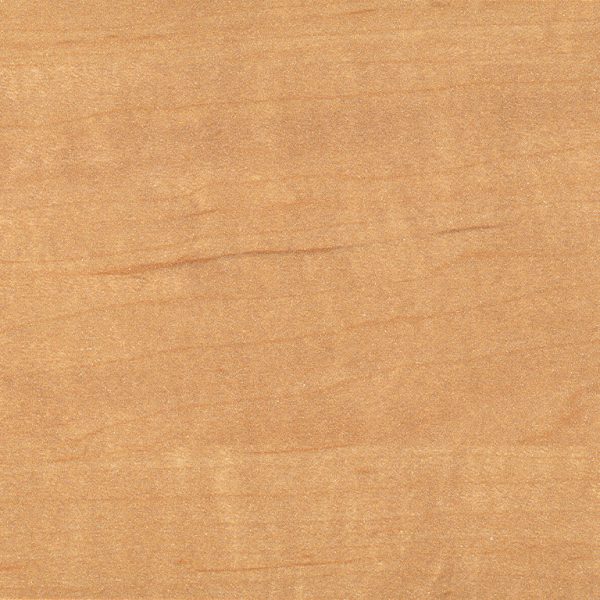 Laminate - Siren Maple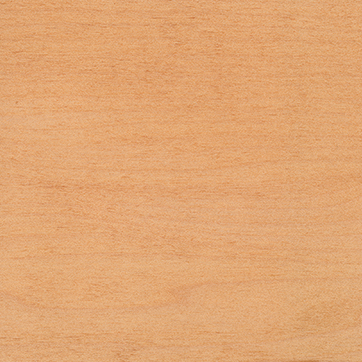 Laminate - Honey Maple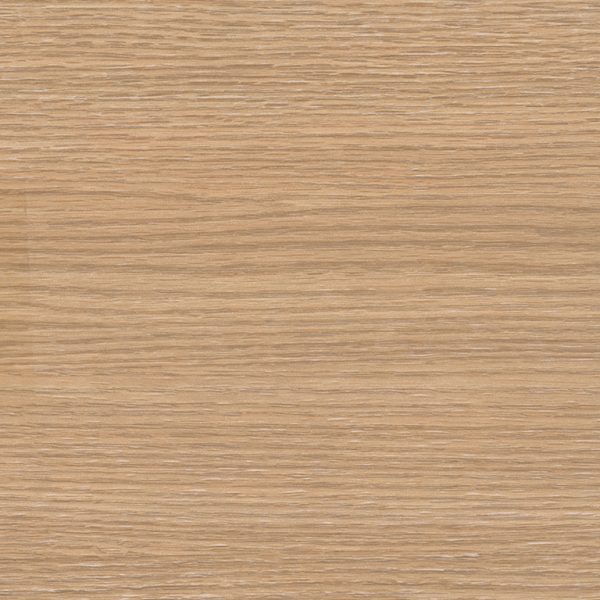 Laminate - Natural Rift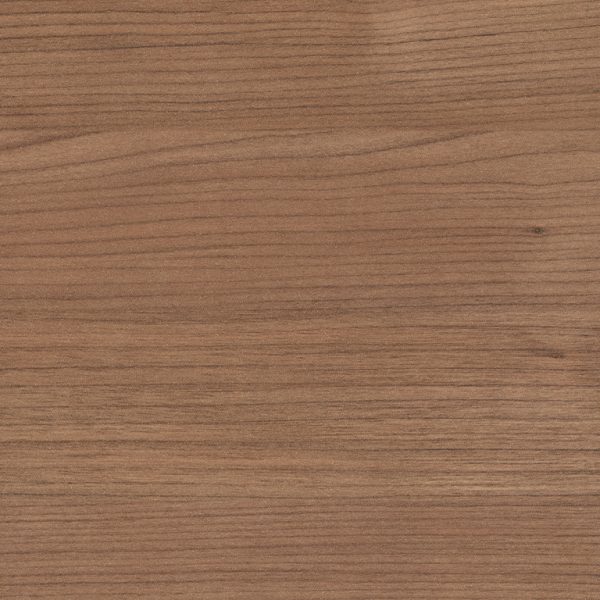 Laminate - River Cherry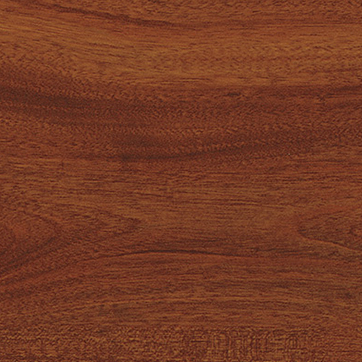 Laminate - Windsor Mahogany
Laminate - Shaker Cherry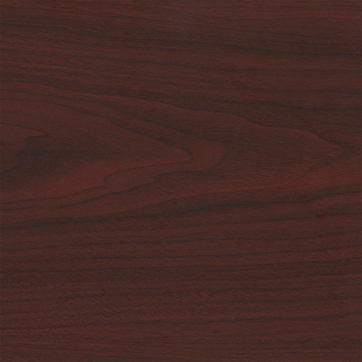 Laminate - Empire Mahogany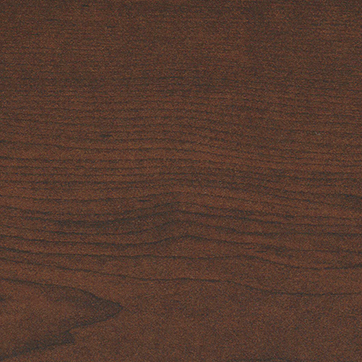 Laminate - Cocoa Maple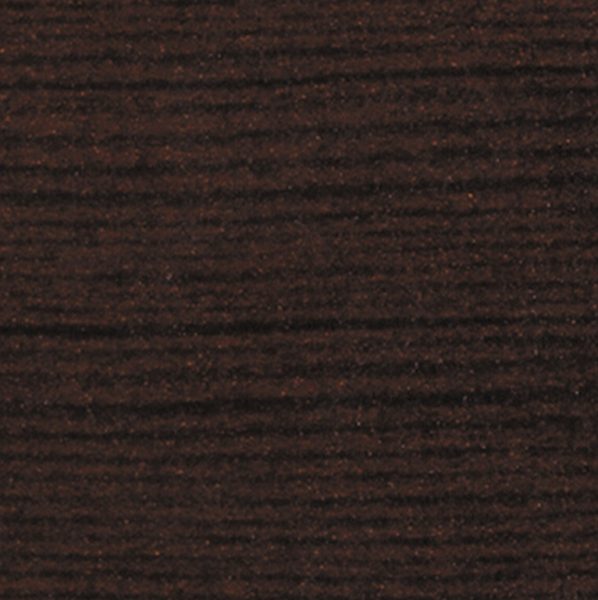 Laminate - Witchcraft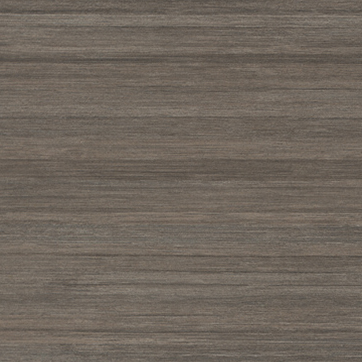 Laminate - Absolute Acajou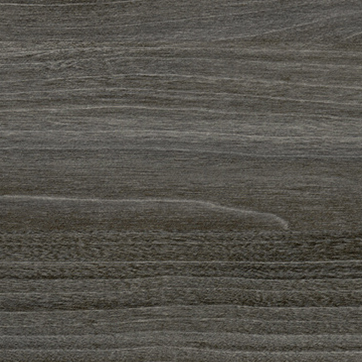 Laminate - Iconic Maple

Laminate - Slate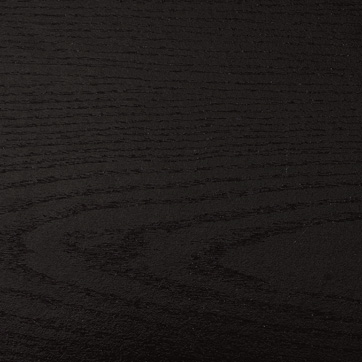 Laminate - Black Ashwood Laminate - Black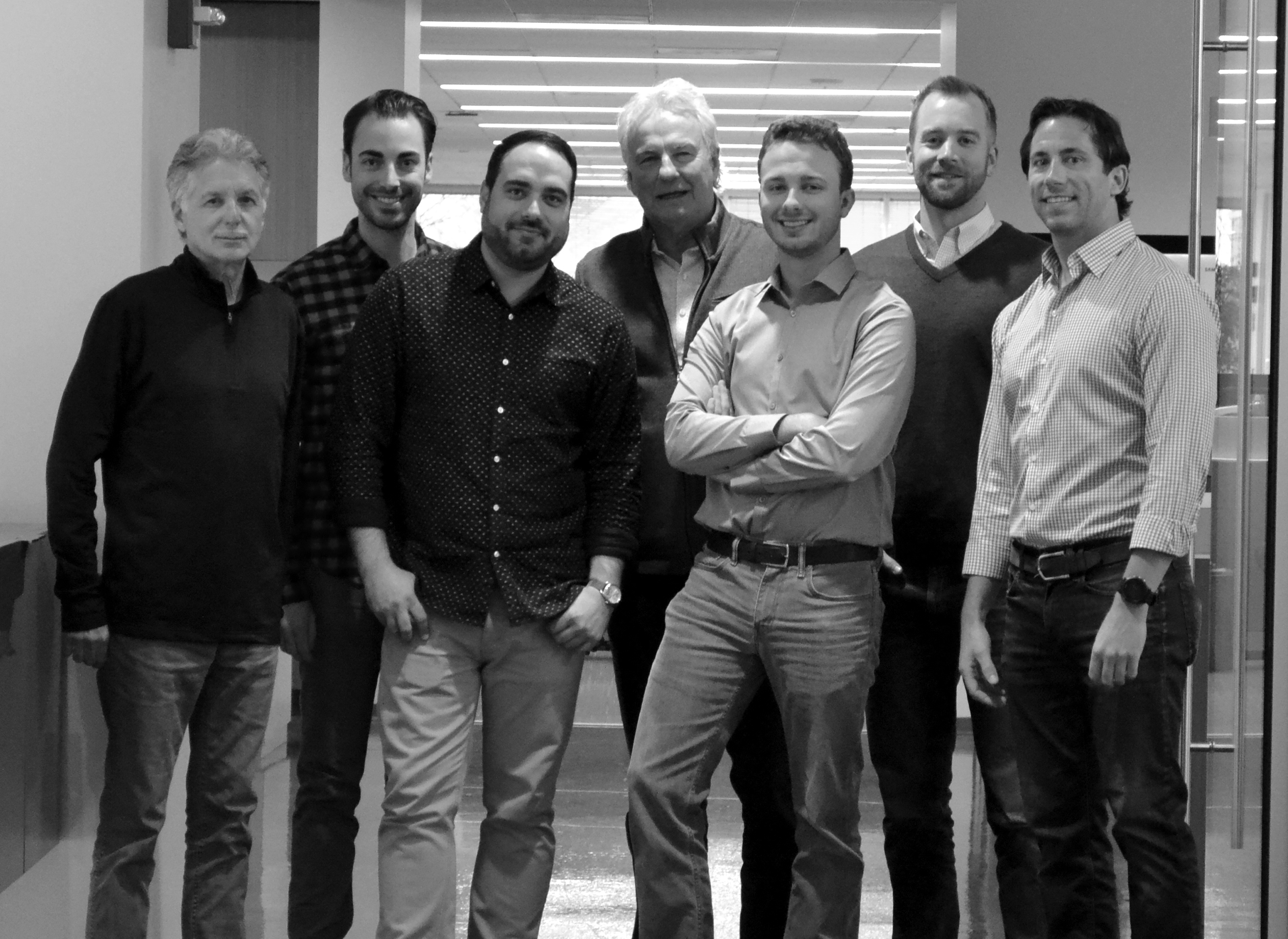 A full-service design and consulting firm based in Chicago, qdesign seeks to engage not only the talents of individuals, but to tap the greater potential achieved through group collaboration. Their creative efforts have resulted in award-winning designs ranging from conference tables to casegoods, lounge seating and guest chairs.
Additional works by Qdesign