Roadster Lounge
Designed by PLD Design Group
You're in the driver's seat with Roadster, the multi-functional lounge series that intuitively traverses the collaborative terrain. Encouraging engagement with others, its purposeful cutback arm design enables users to move from one side to the other in order to effortlessly join any conversation. Available with arms or armless, and with fixed legs, casters, or in combination, Roadster feels like the open road-freedom at its finest!
Roadster Lounge 07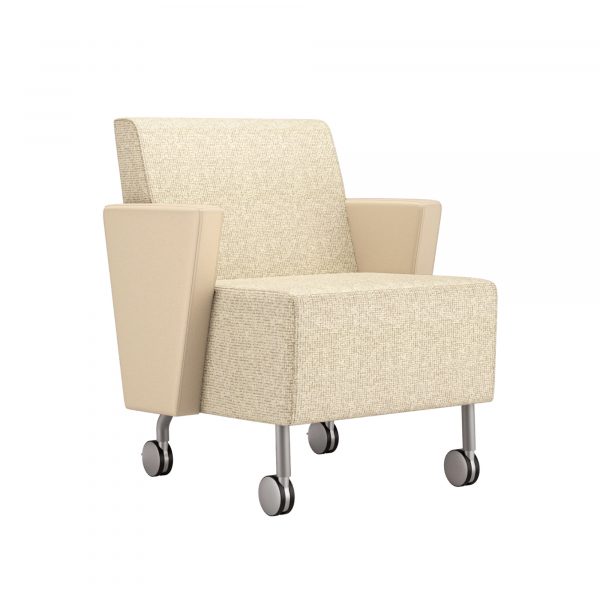 Roadster Lounge 08
Roadster Lounge 09
Roadster Lounge 10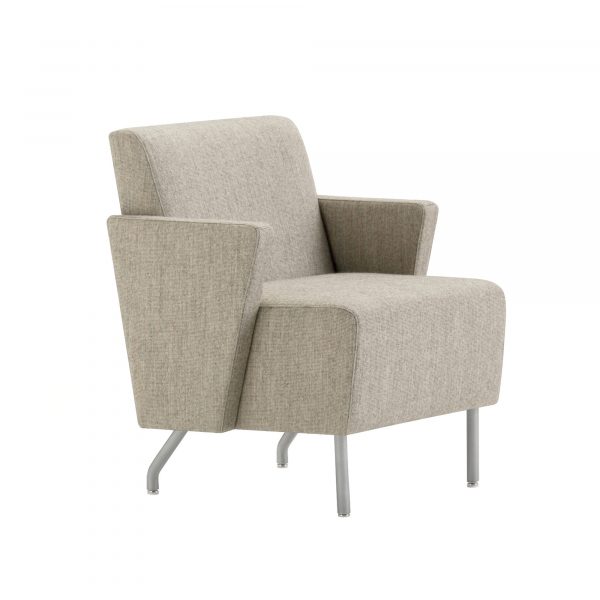 Roadster Lounge 11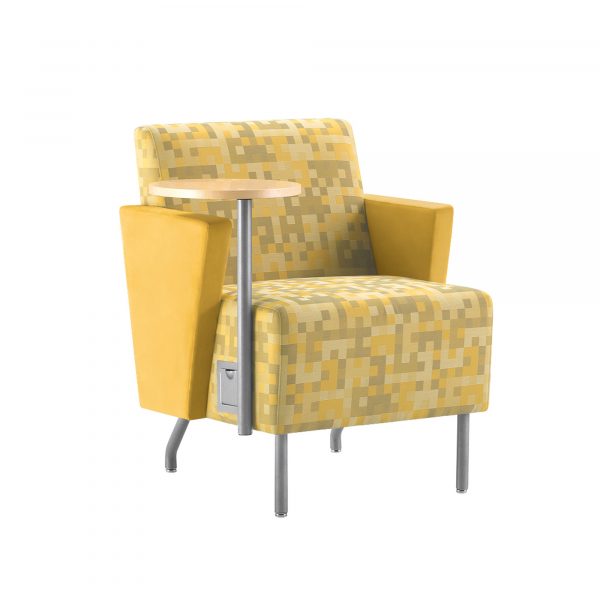 Roadster Lounge 12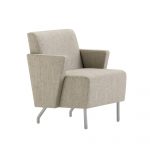 Arm and armless lounge models with casters, fixed legs, or a combination of both.
Mobile models come standard with two locking casters in the rear or non-locking casters in the front.
Fixed leg available in standard and premium metal finish selections.
Cut-back arm design enables the freedom to move about while seated for joining any conversation.
Available accessories to include rotating tablet, cup holder, pull handle and side-mount power units.
Rotating tablet available in maple, walnut and white oak veneer, laminate and Corian® finish options.
Maximum weight capacity is 350 lbs.

SCS Indoor Advantage Gold certified.

Coordinates with Intima Collection of seating and tables.
Starting COM list price = $1,451.
St. Joseph's Health Corporate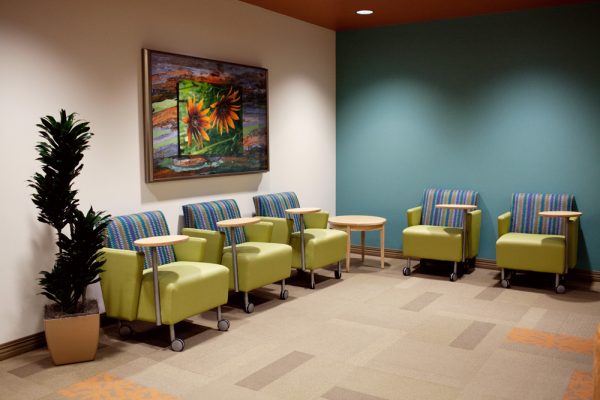 St. Joseph's Health Corporate
Designed By
PLD Design Group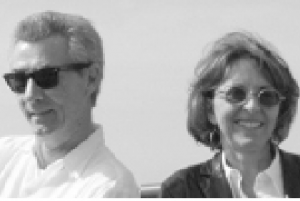 A design consultancy with a primary focus on work furnishings for the contract market, PLD is comprised of two partners that have worked in industry sectors that provide the means with which products and interiors come together.
Recent recipient of the IIDA Circle of Excellence Award, Pam Light currently serves as Senior Vice President at HOK's Los Angeles office where she has been a guiding force for their interiors practice for over twenty years. Her involvement ensures their product designs remain pertinent and meets the needs of today's clients and their ever-evolving work place.
John Duffy has over 30 years of experience in product design and commercial interiors. During this time he has worked for interior design firms that specialize in hospitality, healthcare, and corporate design, with the last 15 years committed solely to product design and development.
The partners' varied backgrounds are the foundation for products that reflect not only a thoughtful design that addresses opportunities in the market, but they have tried to think critically, intelligently, and humanely about the products proposed to clients as well as their effects on others.
Additional works by PLD Design Group