Iso Work Lounge
Designed by Qdesign
Combining the comfort of a lounge chair with partitions for privacy, Iso provides a welcome and quiet space to sit, work and focus. Seating and panel elements can be configured together to create stand-alone modules, clusters of single-user spaces, or expand into multi-user settings for various meeting requirements. Wherever personal or private space is needed within open environments, Iso has it covered.
Iso Work Lounge 11
Iso Work Lounge 12
Iso Work Lounge 13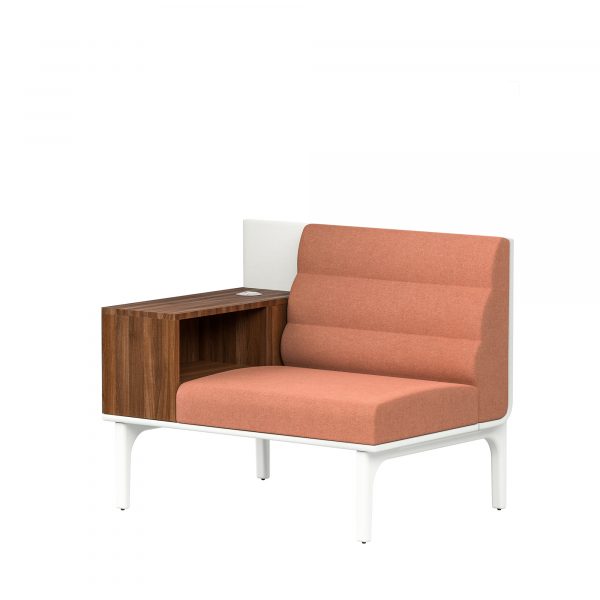 Iso Work Lounge 14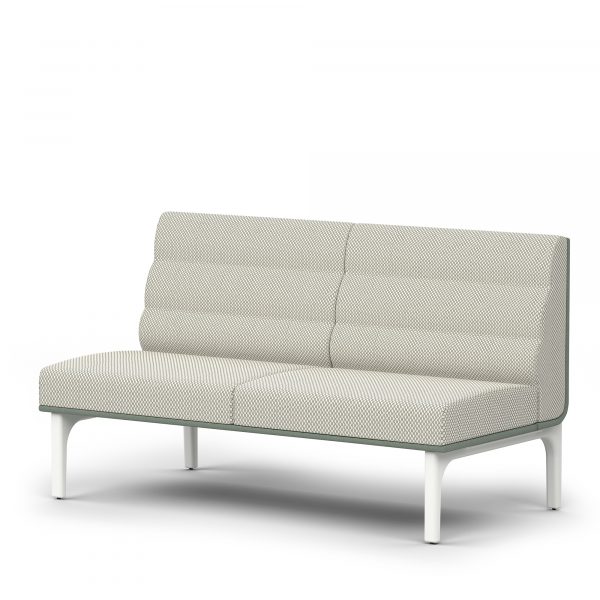 Iso Work Lounge 15
Iso Work Lounge 16
Iso Work Lounge 17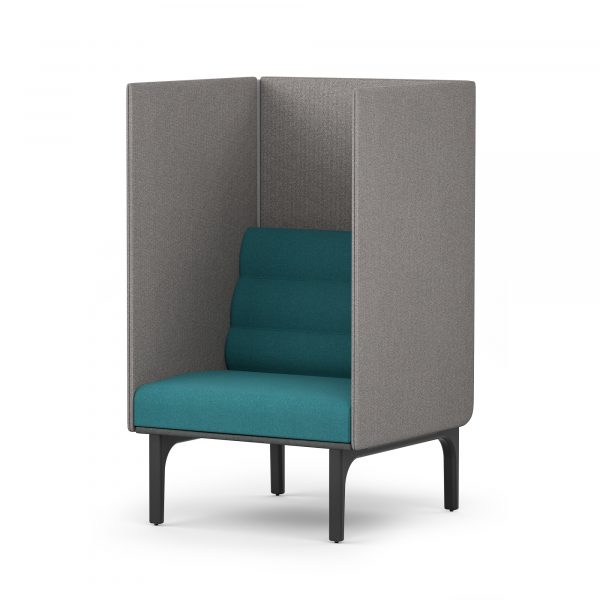 Iso Work Lounge 18
Iso Work Lounge 19
Iso Work Lounge 20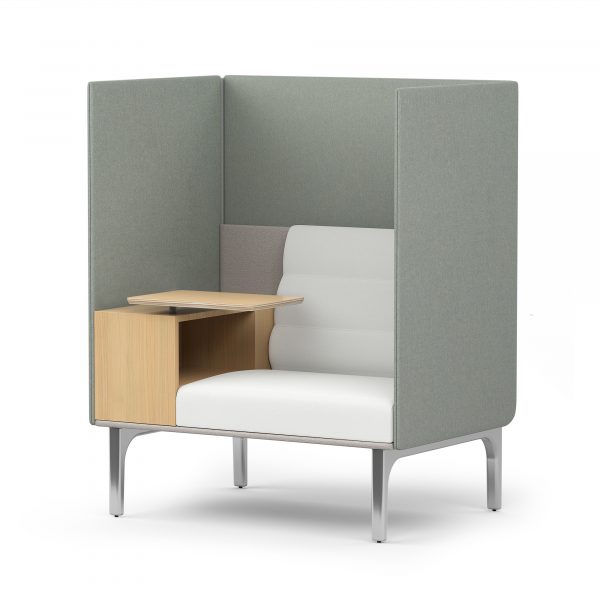 Iso Work Lounge 21
Iso Work Lounge 22
Iso Work Lounge 23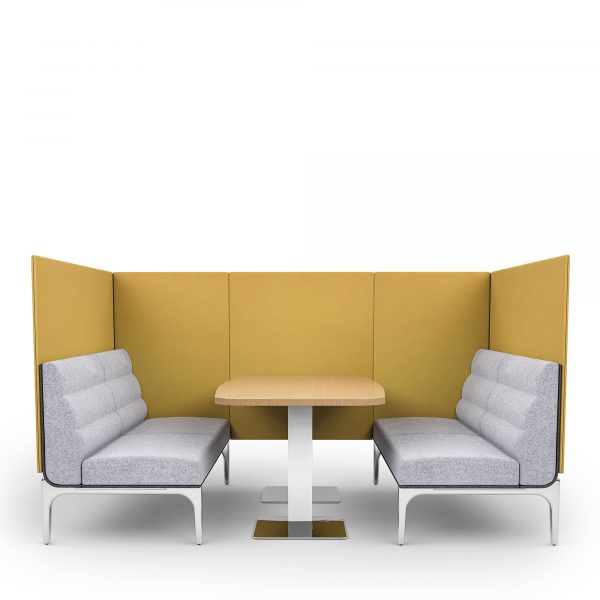 Iso Work Lounge 24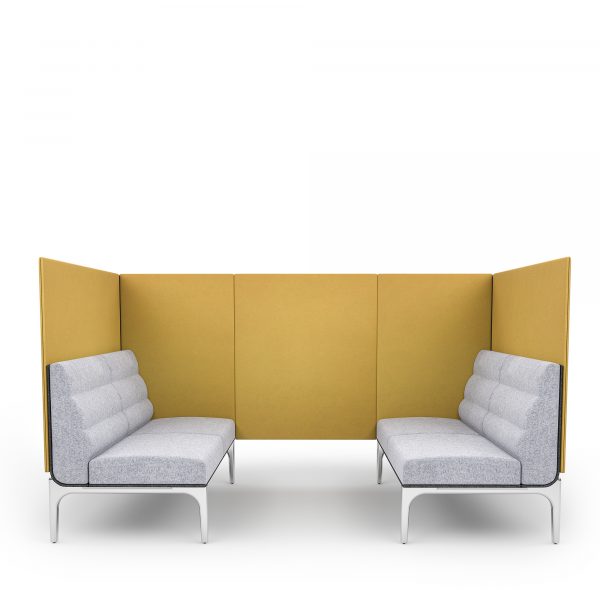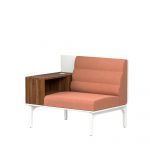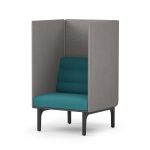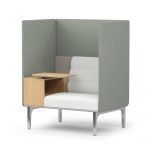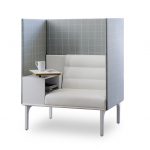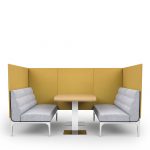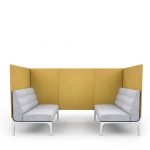 Single and two-seat models available with and without privacy panels.
Privacy panels offer the opportunity to create personal spaces for single or multi-use settings.
Multi-seating combinations can be created with shared panels, or as individual units ganged together.
Back cushions standard with channel stitching detail.
Upholstered frame wraps behind back and below the seat continuously.
Fully upholstered privacy panels are 1″ thick and measure 52 3/4″ from the floor.
Optional cubby features open shelf for storage and comes standard with electrical unit.
Optional rotating tablet also available.
Die-cast aluminum base features adjustable glides and is offered in standard and premium finishes.
Caster option also available for mobile capability.
Various under-seat mount power units available for staying charged and connected.
Maximum weight capacity is 350 lbs. for single seat and 500 lbs. for two-seat units.

SCS Indoor Advantage Gold certified.

Starting COM list price: $2,146.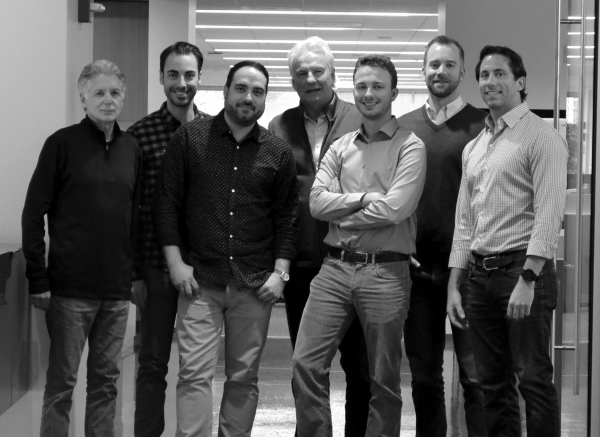 A full-service design and consulting firm based in Chicago, qdesign seeks to engage not only the talents of individuals, but to tap the greater potential achieved through group collaboration. Their creative efforts have resulted in award-winning designs ranging from conference tables to casegoods, lounge seating and guest chairs.
Additional works by Qdesign