Nios® Lounge
Designed by David Ritch and Mark Saffell of 5D Studio
Embracing the casual meeting concept, as well as the traditional notion of waiting or purely getting quality time alone, Nios is a captivating presence and a destination worth reaching. An artistic silhouette, together with a signature metal accent featured between the seat and back are but a few of its defining qualities, while book rack and rotating tablet accessory options add both functionality and versatility. A figure of beauty, Nios serves all purposes in comfort for today's ever-changing environments.
Nios<sup>®</sup> Lounge 07
Nios<sup>®</sup> Lounge 08
Nios<sup>®</sup> Lounge 09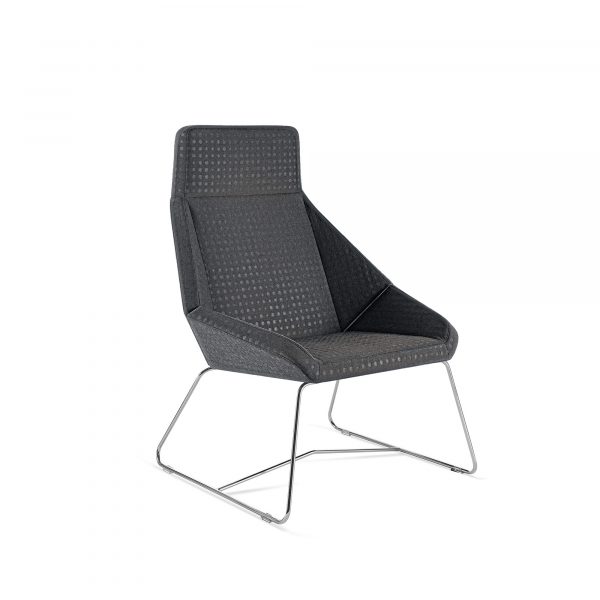 Nios<sup>®</sup> Lounge 10
Nios<sup>®</sup> Lounge 11
Nios<sup>®</sup> Lounge 12
Nios<sup>®</sup> Lounge 13
Nios<sup>®</sup> Lounge 14
Nios<sup>®</sup> Lounge 15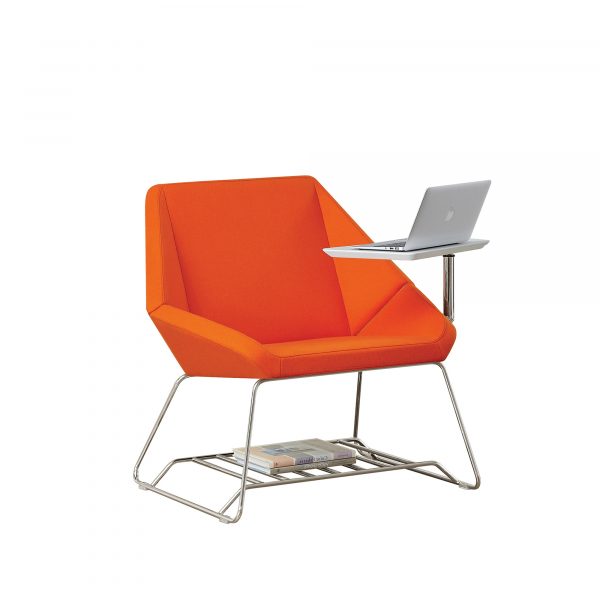 Nios<sup>®</sup> Lounge 16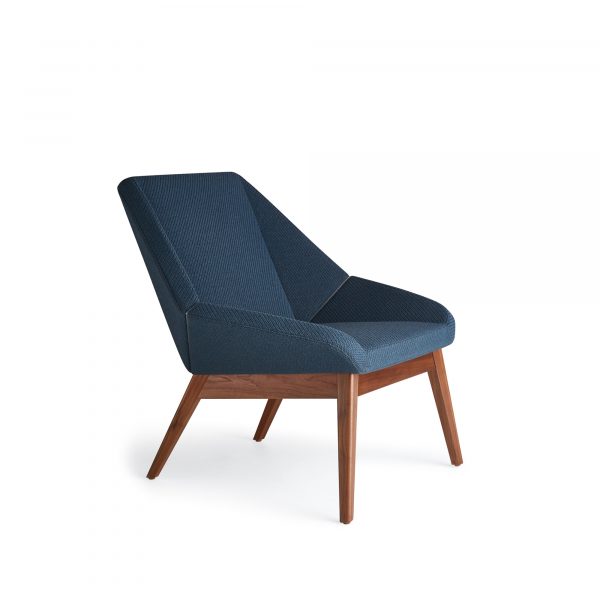 Nios<sup>®</sup> Lounge 17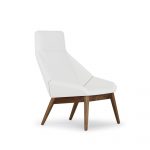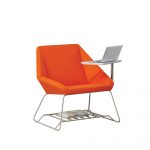 Mid and high back models available with metal swivel or sled base, as well as wood legs.
4-prong swivel pedestal base manufactured in aluminum with auto-return feature as standard.
Sled base manufactured in 1/2" diameter steel rod and comes standard with clear glides.
Sled and swivel pedestal base available in standard and premium metal finish selections.
Wood legs offered in beech, walnut and white oak, in all standard and custom wood finishes.
Metal accent featured between seat and back.
Optional under seat book rack features 3" height clearance.
Rotating tablet available in veneer, laminate and Corian®.
Maximum weight capacity is 350 lbs. for sled base and 300 lbs. for swivel base models.

SCS Indoor Advantage Gold certified.

Corresponding guest seating, benches, ottoman, meeting and occasional tables also offered.
Starting COM list price = $1,872.
Biola University
Biola University
Newmark Knight Frank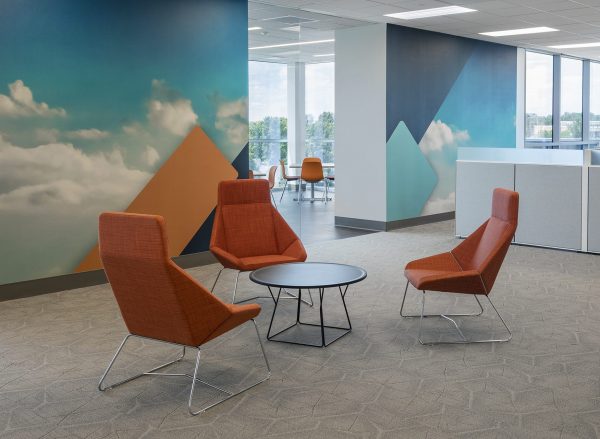 WellSky
University of Washington
ACL Services, Vancouver
ACL Services, Vancouver
ABN AMRO Clearing Offices, Chicago, IL
Zovio Headquarters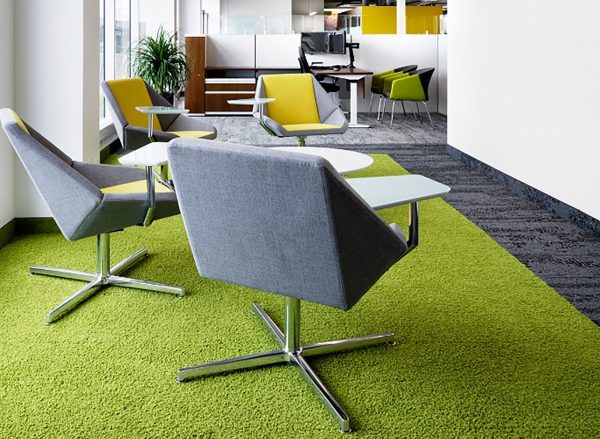 John Deere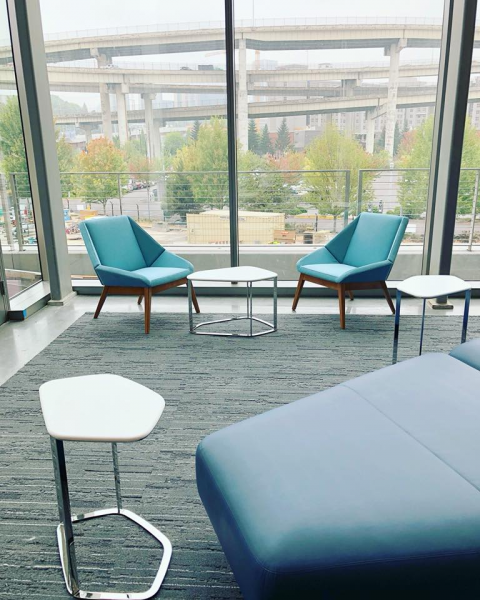 Oregon Health & Science University
Regus
San Diego Union Tribune
VA Hospital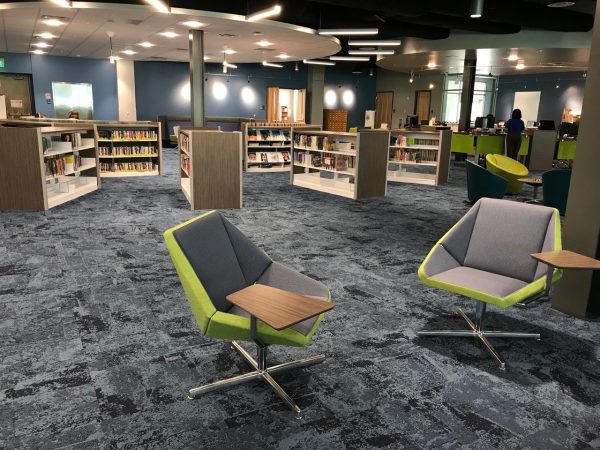 State College of Florida
NAI Hunneman
Hexagon Mining
Dealertrack
Dealertrack
Dealertrack
Dealertrack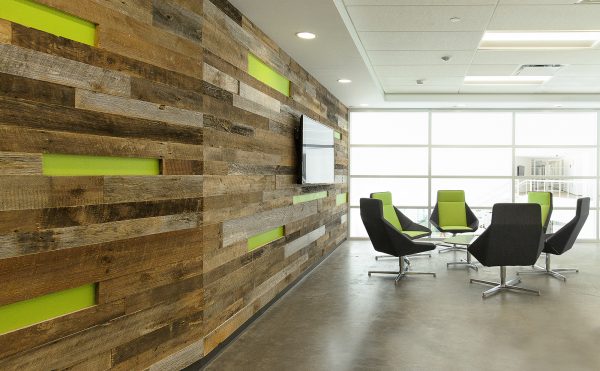 Dealertrack
DrillingInfo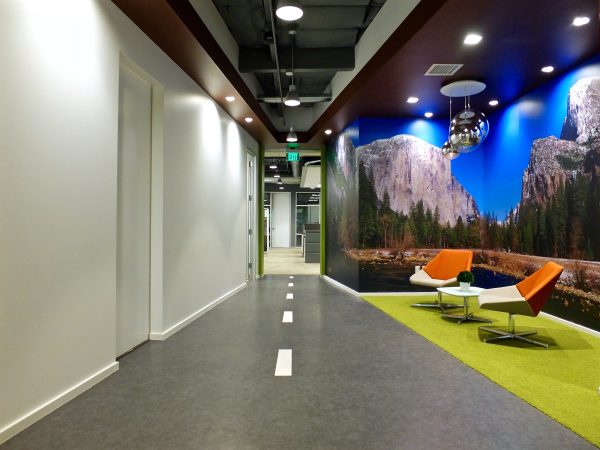 Adopt A Highway
Adopt A Highway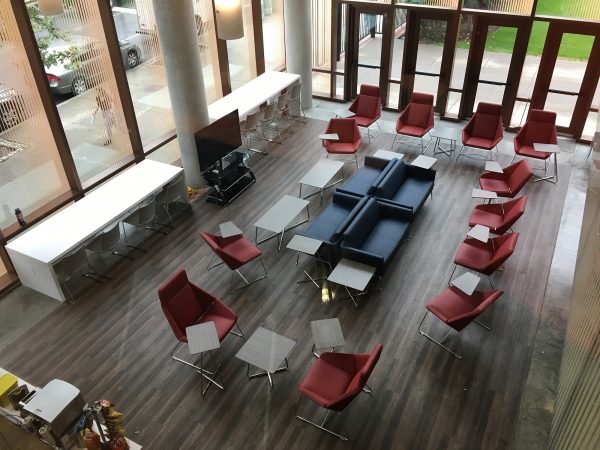 Barnard College Cafe Lounge
BitTitan
Designed By
David Ritch and Mark Saffell of 5D Studio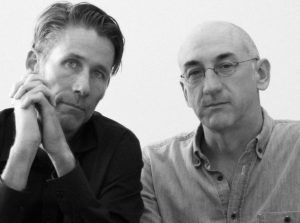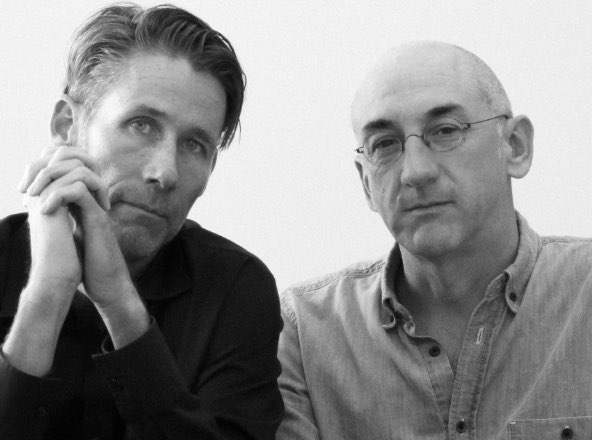 With a combined 40 years of experience in the contract furniture industry, Ritch and Saffell have achieved numerous recognitions for their innovative product designs, including multiple Best of NeoCon awards and the coveted IDSA – Design of the Decade award. Their work has been featured in exhibits at the Cooper-Hewitt National Design Museum and the Pasadena Museum of California Design.
5D is founded on the principals' passion for design, taking a genuine interest in their clients' creative and strategic goals and addressing each project with fresh, creative solutions.
Additional works by David Ritch and Mark Saffell of 5D Studio