Flirt® Meeting Tables
Designed by David Ritch and Mark Saffell of 5D Studio
Flirt creates a place to come together, collaborate, listen and learn. Its broad offering of multi-use, reconfigurable products enable the maximization of different settings, inspiring and supporting the work at hand. Whether meetings are planned for impromptu, include many attendees or only a few, or require the sharing of spaces, Flirt changes and adapts to needs at any given moment.
Flirt<sup>®</sup> Meeting Tables 07
Flirt<sup>®</sup> Meeting Tables 08
Flirt<sup>®</sup> Meeting Tables 09
Flirt<sup>®</sup> Meeting Tables 10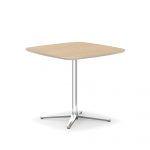 Round and arc square top shapes offered in maple, walnut and white oak veneer as well as laminate, Corian® and back-painted glass.
Metal base manufactured in aluminum and offered in standard as well as premium finish selections.
Offered in custom heights between 26″ – 42″.
Base design facilitates wire management for through-the-surface electrical and/or data capability.
Starting list price = $1,846.
Designed By
David Ritch and Mark Saffell of 5D Studio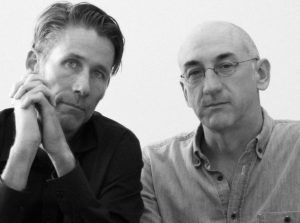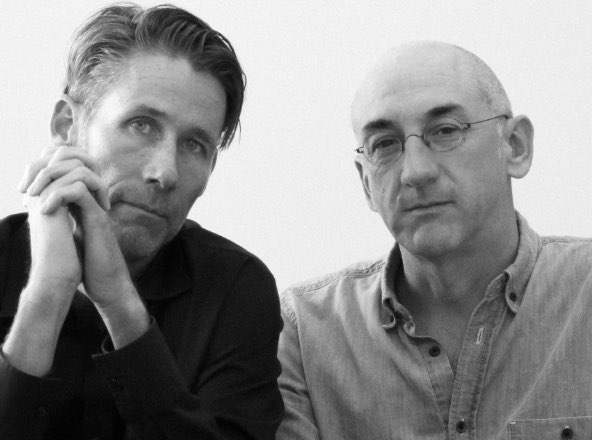 With a combined 40 years of experience in the contract furniture industry, Ritch and Saffell have achieved numerous recognitions for their innovative product designs, including multiple Best of NeoCon awards and the coveted IDSA – Design of the Decade award. Their work has been featured in exhibits at the Cooper-Hewitt National Design Museum and the Pasadena Museum of California Design.
5D is founded on the principals' passion for design, taking a genuine interest in their clients' creative and strategic goals and addressing each project with fresh, creative solutions.
Additional works by David Ritch and Mark Saffell of 5D Studio