Flirt® Multi-Purpose Tables
Designed by David Ritch and Mark Saffell of 5D Studio
Multipurpose tables flip-up and nest for quick and easy transitions from room to room, or from one set-up to another. With its mix of table shapes, sizes, heights, edge details, integrated wire management and more, the sky's the limit for this ultimate meeting resource. Complementary pieces include presentation tools that also double as dividers for added privacy or delineating space, while fixed base tables serve a bevy of more traditional meeting requirements. All in all, Flirt provides the opportunity to create engaging environments, strengthen interactions and become the creative destination coveted by all.
Flirt<sup>®</sup> Multi-Purpose Tables 11
Flirt<sup>®</sup> Multi-Purpose Tables 12
Flirt<sup>®</sup> Multi-Purpose Tables 13
Flirt<sup>®</sup> Multi-Purpose Tables 14
Flirt<sup>®</sup> Multi-Purpose Tables 15
Flirt<sup>®</sup> Multi-Purpose Tables 16
Fixed and flip-up tables manufactured in maple, walnut and white oak veneer as well as laminate selections.
Half-round, rectangle and trapezoid table shapes available in 27", 29" and 42" heights.
Flip-up tables feature single-lever release mechanism for quick and easy set-up and storage.
Reconfigurable and offered with optional ganging mechanism for more permanent connections.
Corner and end connecting tables, modesty panels and various power/data technology units also available.
Die-cast aluminum legs, with locking casters or glides, available in all standard and premium metal finishes.
Interior leg column features removable panel for vertical wire management.
Coordinating meeting and occasional tables with pedestal base also available.
Starting list price = $2,084.
Frost Bank
Frost Bank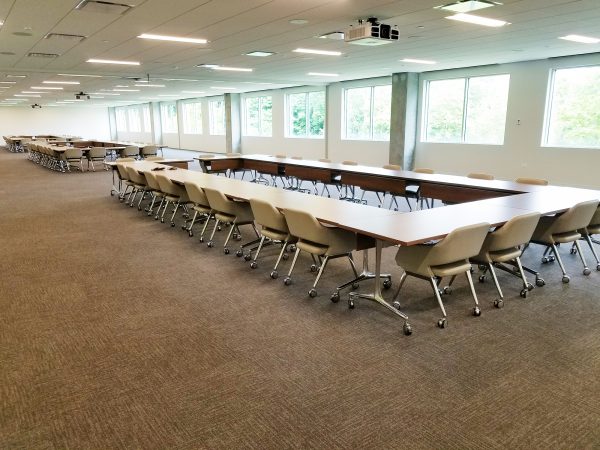 Chevron
Designed By
David Ritch and Mark Saffell of 5D Studio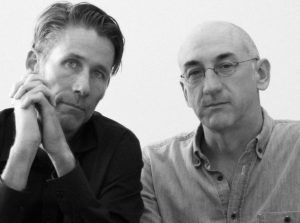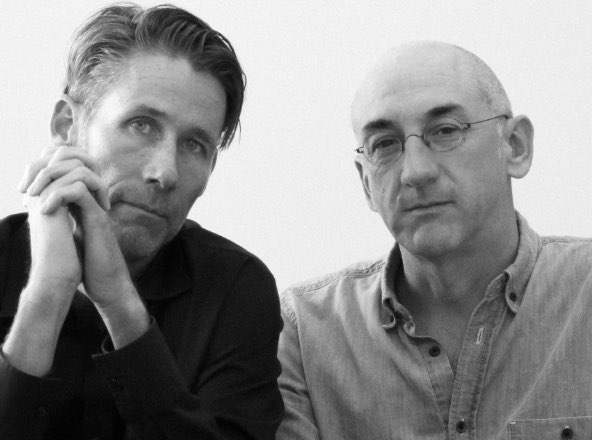 With a combined 40 years of experience in the contract furniture industry, Ritch and Saffell have achieved numerous recognitions for their innovative product designs, including multiple Best of NeoCon awards and the coveted IDSA – Design of the Decade award. Their work has been featured in exhibits at the Cooper-Hewitt National Design Museum and the Pasadena Museum of California Design.
5D is founded on the principals' passion for design, taking a genuine interest in their clients' creative and strategic goals and addressing each project with fresh, creative solutions.
Additional works by David Ritch and Mark Saffell of 5D Studio