Haven Lounge
Designed by David Dahl
Sit at ease in a sanctuary of understated elegance with Haven. Thoughtfully designed and smartly implemented, Haven features a range of replaceable components, from arm caps and complete arm panels to seat and back upholstery covers and more, to ensure timeless satisfaction and relevance across a broad range of applications. Combine that with a passive flex back for enduring comfort and a spectrum of multitasking options, and Haven becomes an infinitely purposeful and exceptionally durable seating group that provides a lifetime of serenity.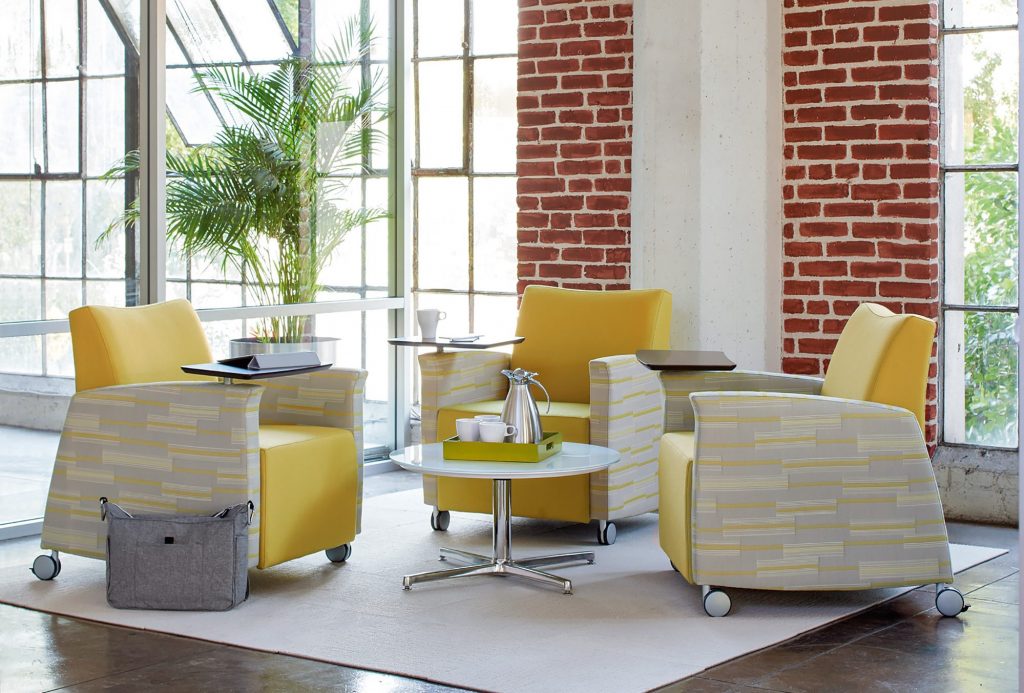 Haven Lounge 07
Haven Lounge 08
Haven Lounge 09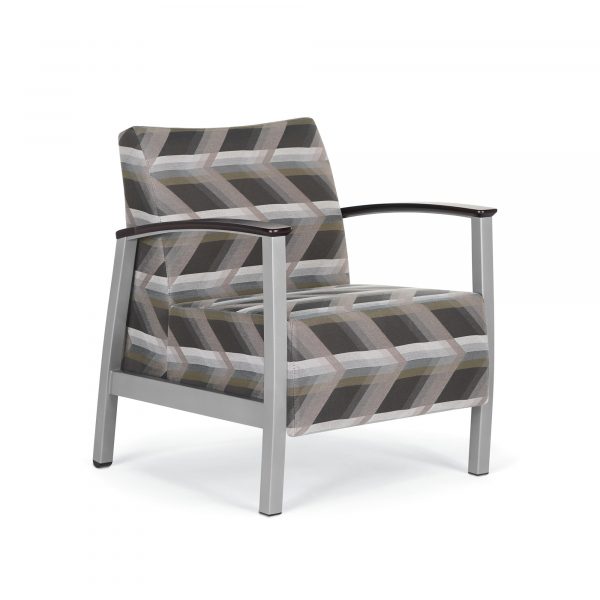 Haven Lounge 10
Haven Lounge 11
Haven Lounge 12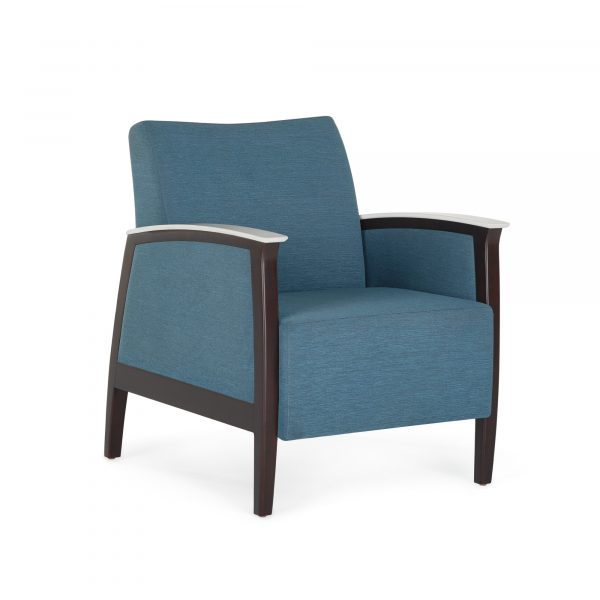 Haven Lounge 13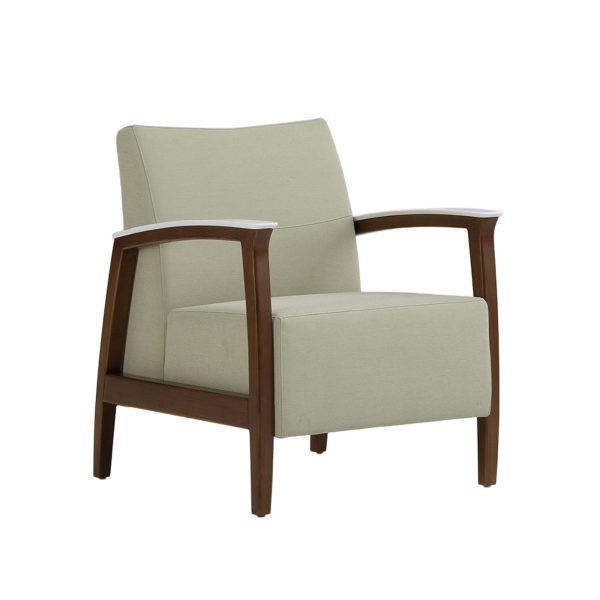 Haven Lounge 14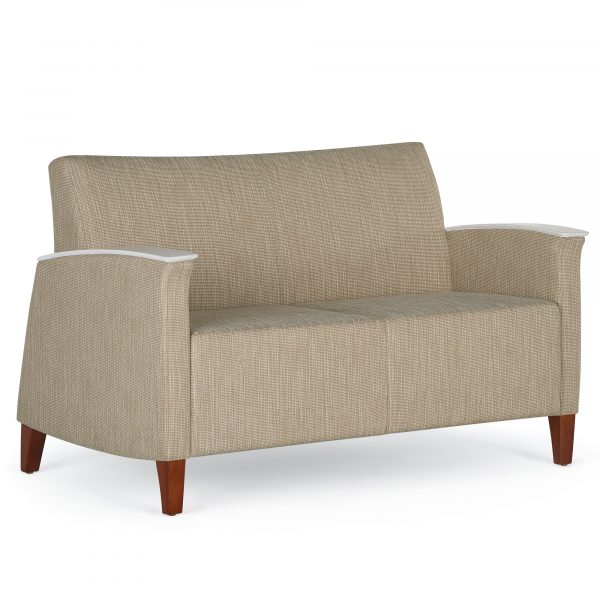 Haven Lounge 15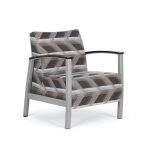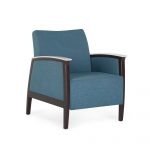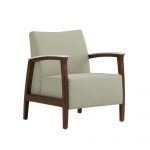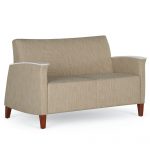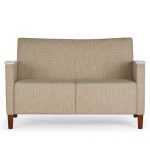 Collection includes lounge, love seat and sofa models offered in two frame options: beech hardwood or metal.
Metal frame offered in charcoal grey and metallic silver.
Models available with open, panel or upholstered arms featuring beech wood, black urethane and Corian® arm cap options.
Arm rest on all units features finger-grip design for stability and is generously proportioned to offer greater support.
All models standard with clean-out area between seat and back and wall-saver leg design.
Optional rotating tablet available on select models and is offered in beech veneer, laminate and Corian options.
Casters, cup holder and side-mount power units also offered in addition to pull handle for moving ease.
All models feature wall-saver leg design and 6" leg height clearance to address floor maintenance requirements.
Maximum weight capacity is 400 lbs. for lounge chairs, 700 lbs. for love seats and 900 lbs. for sofas.
Complementary occasional tables, benches and guest/tandem seating collections also available.

SCS Indoor Advantage Gold certified (select models only).

Starting COM list price = $2,073.
Inova Schar Cancer Institute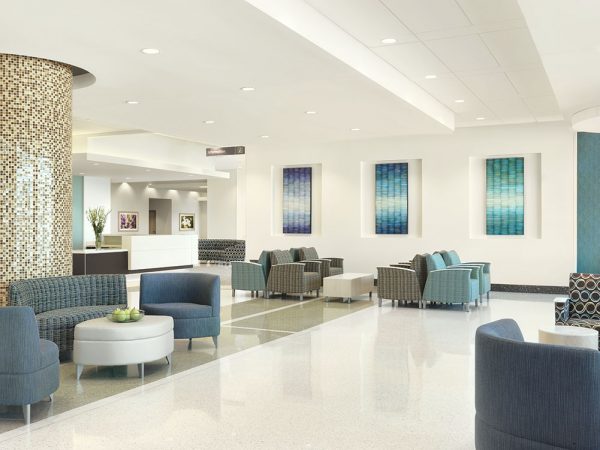 Mercy Joplin Hospital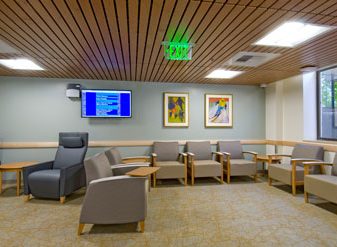 Virginia Mason Healthcare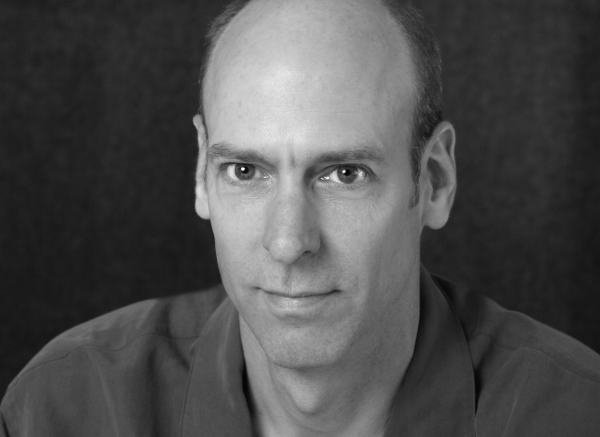 A graduate of the industrial design program at the University of Cincinnati, Dahl has been making one-of-a-kind furniture pieces for residential clients for over 25 years, and seating for the contract market for over two decades. His hands-on approach – David builds his own scale models and prototypes to ensure seating comfort – has made him a sought-after partner by many nationally recognized manufacturers.
Whether turning raw lumber into a custom table for a West Hollywood dining room or designing a chair that is tailored to a hospital waiting room, the hallmarks of David's designs are the same – clean lines, attention to detail and, above all, an obvious passion for his trade.
Additional works by David Dahl