Haven Tandem
Designed by David Dahl
Find solace in Haven, a comprehensive offering of guest, tandem and ancillary seating products that combine classic style with noteworthy substance. With recoverable upholstery capabilities and clean-out functionality, Haven is ideal for healthcare applications. Yet, it also features a passive flex back for exceptional comfort and replaceable arm caps for lasting beauty, making it equally appealing for corporate, hospitality, higher education environments and more. Flexible, stylish and definitively durable, Haven is the quintessential place to relax while waiting.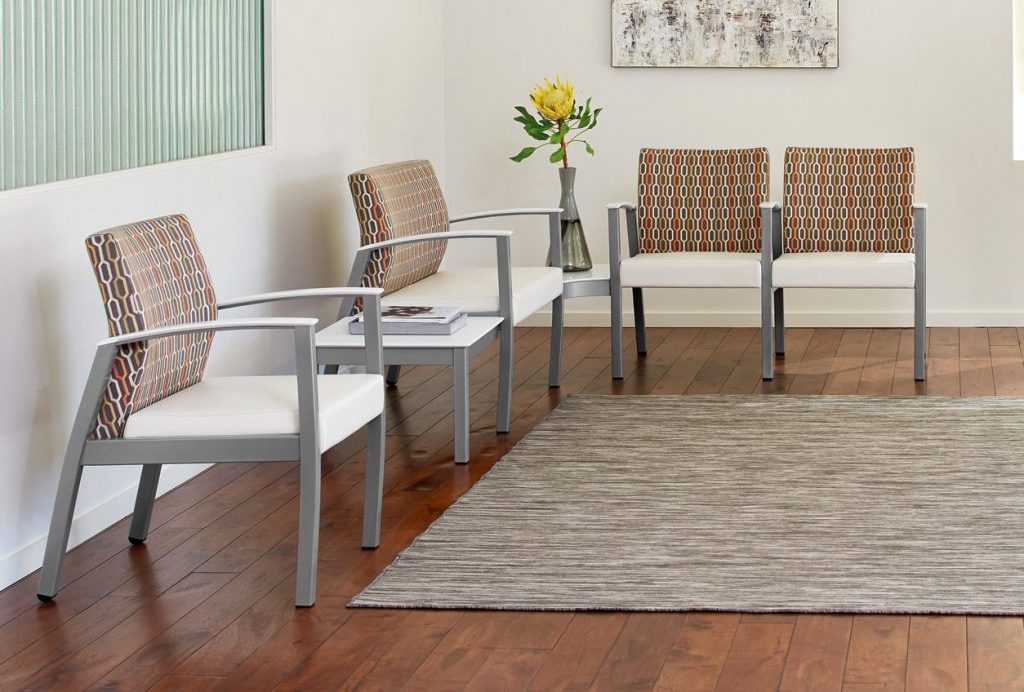 Haven Tandem 05
Tandem seating offered in two and three-seat pre-configured combinations or as reconfigurable modular units.
All models offered in two frame options: beech hardwood or metal.
Metal frame available in charcoal grey and metallic silver.
Bariatric settee offered in 34″ and 40″ seating widths.
Beech wood, Corian® and black urethane arm cap options.
Arm caps feature finger-grip design for stability and are generously proportioned to offer greater support.
Connecting tables available in beech veneer with beech wood edge.
All standard and custom wood finishes available in addition to laminate and Corian® selections.
All models feature passive flex back, clean-out between seat and back, wall-saver leg design and replaceable componentry.
Maximum weight capacity is 350 lbs. per seat for tandem chairs.
Accompanying guest, lounge and bench seating as well as occasional tables offered.

SCS Indoor Advantage Gold certified.

2-Seat starting COM list price = $2,627.
Queen's Medical Center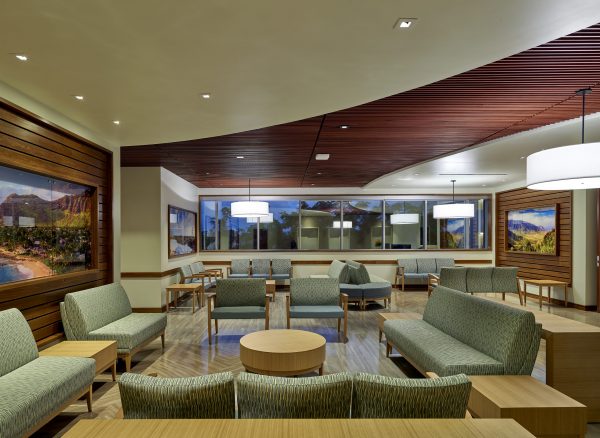 Queen's Medical Center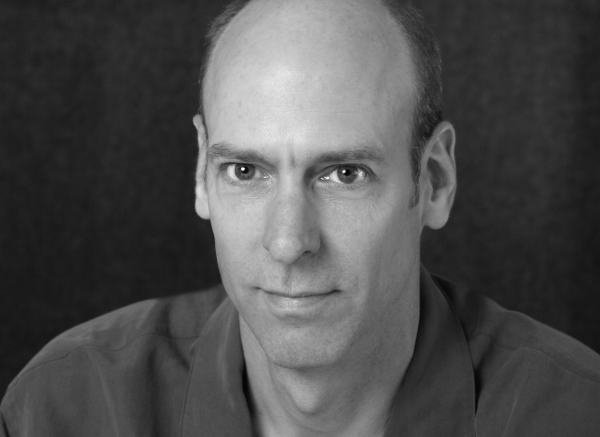 A graduate of the industrial design program at the University of Cincinnati, Dahl has been making one-of-a-kind furniture pieces for residential clients for over 25 years, and seating for the contract market for over two decades. His hands-on approach – David builds his own scale models and prototypes to ensure seating comfort – has made him a sought-after partner by many nationally recognized manufacturers.
Whether turning raw lumber into a custom table for a West Hollywood dining room or designing a chair that is tailored to a hospital waiting room, the hallmarks of David's designs are the same – clean lines, attention to detail and, above all, an obvious passion for his trade.
Additional works by David Dahl