Reprise Metal Tandem
Designed by David Dahl
Thoughtfully designed to enrich well-being, Reprise Metal offers a comfort-enhancing silhouette to support waiting areas large and small. With glass-reinforced polypropylene arms and the endurance of a metal frame, together with all the same features and benefits of its wood frame equivalent, Reprise Metal becomes the go-to solution for healthcare requirements time and time again.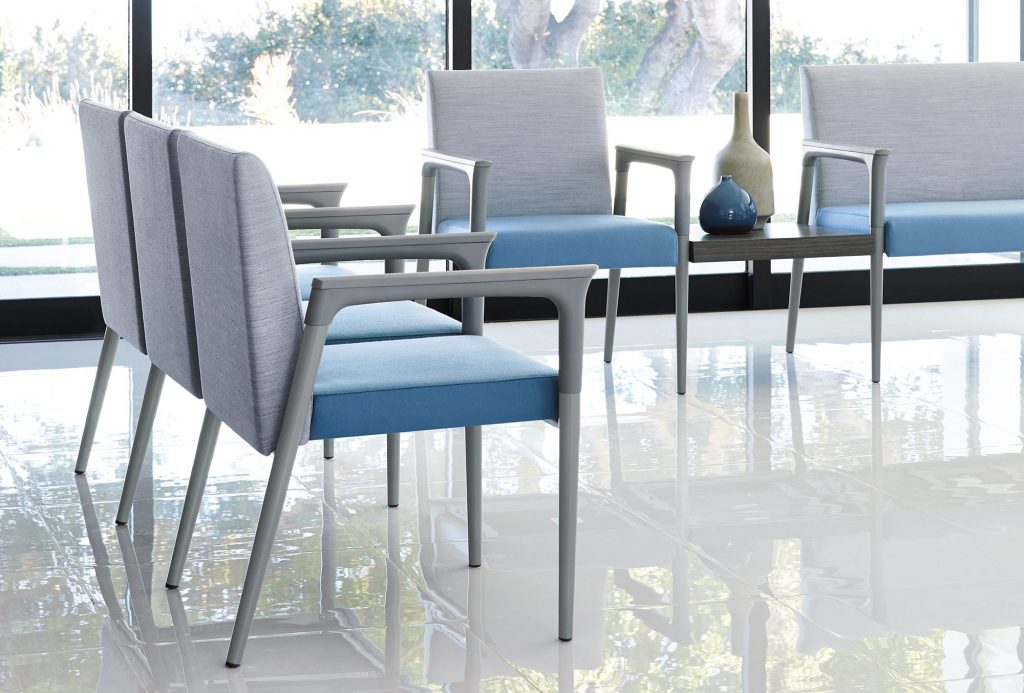 Reprise Metal Tandem 05
Reprise Metal Tandem 06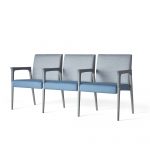 Tandem units available with two and three-seat combinations or as reconfigurable modular units.
Bariatric settee available in two sizes: 34″ and 40″ wide.
Clean-outs on every side, including between seat and back, featured on all models.
Frame comprised of glass-reinforced nylon arm and metal leg.
Nylon arm offered in two colors: black and grey.
Arm caps available in beech wood and Corian®, as well as grey and black urethane.
15″ and 22″ wide in-line tables available in beech veneer, laminate or with a Corian top.
Metal frame standard in #90 Metallic Silver.
#06 Charcoal Grey and #95 Satin Black finishes, as well as premium colors, also available. Upcharge applies.
All models feature wall-saver leg design and replaceable componentry.
Maximum weight capacity is 350 lbs. per seat for tandem chairs.
SCS Indoor Advantage Gold certified.
Accompanying guest and occasional tables also offered.
2-Seat starting COM list price = $2,747.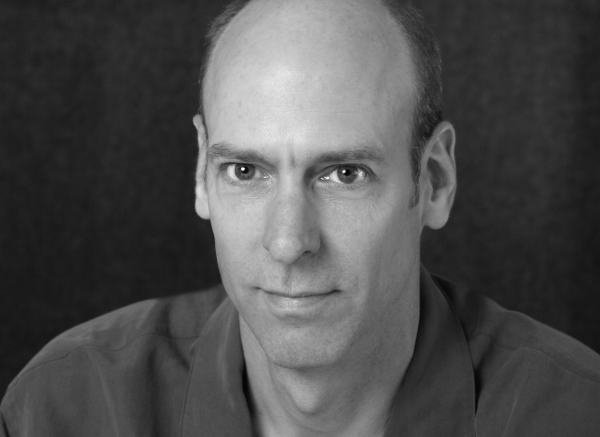 A graduate of the industrial design program at the University of Cincinnati, Dahl has been making one-of-a-kind furniture pieces for residential clients for over 25 years, and seating for the contract market for over two decades. His hands-on approach – David builds his own scale models and prototypes to ensure seating comfort – has made him a sought-after partner by many nationally recognized manufacturers.
Whether turning raw lumber into a custom table for a West Hollywood dining room or designing a chair that is tailored to a hospital waiting room, the hallmarks of David's designs are the same – clean lines, attention to detail and, above all, an obvious passion for his trade.
Additional works by David Dahl